Brawn Praises Charles Leclerc for Emulating Hamilton and Schumacher at Ferrari
Published 10/27/2020, 6:23 AM EDT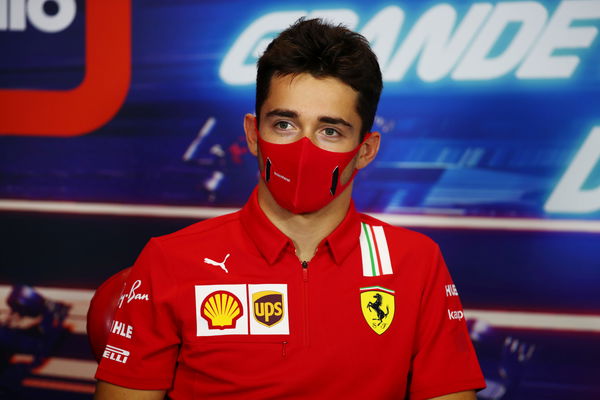 ---
---
Following a glorious stint at Portimao, Charles Leclerc effectively added more points to his tally. The season has been challenging for the Scuderia Ferrari camp with Sebastian Vettel in a negative spiral.
ADVERTISEMENT
Article continues below this ad
What's more, with Vettel notching a series of disappointing outings on the trot, the Monegasque shouldered the responsibility to keep the team afloat.
The Ferrari #16 already received praise from several doyens of F1. His formidable form, even with a faltering SF1000, is inspiring, to say the least.
ADVERTISEMENT
Article continues below this ad
So much so that even Ross Brawn, one of the most experienced stalwarts in the business, hurled praises at the young driver. The F1 boss went as far as comparing the youngster to the likes of Lewis Hamilton and Michael Schumacher, the undisputed GOATs of their own era.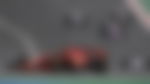 "I often felt with Michael, there were races he won which he should not have won because the car wasn't good enough but he managed to find a way to win. And that is what makes a world champion.
"Lewis has demonstrated that. He's got a great car now, but I recall him winning races when the car was not a top performer. And Charles is doing similar at Ferrari right now," remarked Brawn.
Ferrari was never a mid-field team in F1, the last time the Italians had to struggle so hard was almost 2 decades ago. However, this season, they have just tumbled down.
One of the biggest reasons behind their downfall has been their car. The SF1000, designed with Leclerc's specifications in mind, was a nightmare for Vettel. And Ferrari's shock decision to sever all ties with the German early this year did no wonders.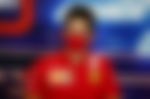 Charles Leclerc did not let the car demotivate him
Although Vettel went from bad to worse this season, Leclerc held his ground. Even if he shouted over his team radio about losing power, he did not give up on the race. Well, if that is the amount of determination a racer holds, you are bound to do great.
This behavior from Charles also injects a fresh zeal of motivation in the team and will help them ahead in time. Although Leclerc has barely recorded 2 podiums this season, he instills a sense of hope in the Prancing Stallion for the next season.
"A driver can go two ways when faced with a difficult car. It can demotivate them, their performances start to drop away and it helps no one. It's a double whammy.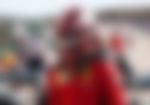 "Or a driver can do what Charles has done and dig even deeper and find extra performance that helps subsidize the team when things aren't so great.
ADVERTISEMENT
Article continues below this ad
"Through that process, when he does get car underneath him, he will be a stronger driver," complimented Ross Brawn.
The words are as true as they can get. Ross Brawn subtly indicated at 2 drivers on the grid facing similar problems and both of them dealing with it in their own manner.
The Maranello-based outfit have a long journey ahead of them. With a lot of work that needs to be done, they need to ensure that they dot all their i's and cross all their t's; for if they don't, the day isn't too far out when they will be languishing as the tailenders of the grid.
ADVERTISEMENT
Article continues below this ad