Russell Reveals Disgraced Karter Luca Corberi Was a Different Driver Back in the Day
Published 10/08/2020, 10:51 AM EDT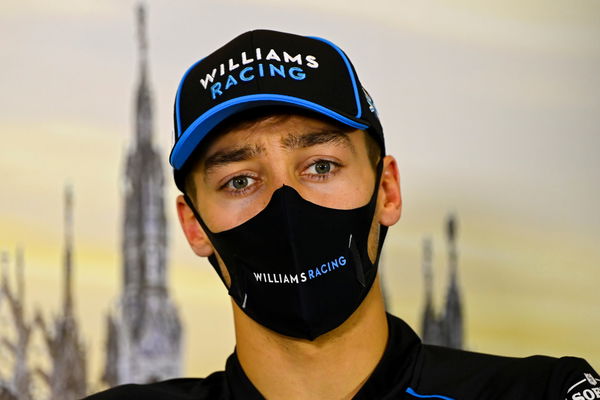 ---
---
The footage of Luca Corberi throwing his cart bumper took the internet by storm. Another footage later followed, where Corberi threw himself at Ippolito, engaging in a fight. Although drama and rivalry are prevalent in motorsports, this was rather shameful.
ADVERTISEMENT
Article continues below this ad
In that context, several drivers from the sport have condemned the act. This act of barbarity by Corberi had surprised George Russell, who was a rival to Luca Corberi.
Italian karter Luca Corberi has quit motorsport following this incident and a later post-race fight.

Full story 👇

— BBC Sport (@BBCSport) October 6, 2020
ADVERTISEMENT
Article continues below this ad
The Williams driver expressed that he was unfamiliar with this form of Corberi. The footage shows him swinging a bumper of his cart at speeding carts on the track. However, Russell describes him as calm and composed and in control of situations.
"I raced against Luca for a good three or four years in my karting career;I didn't really know that side of him, really; He was always pretty clean, and he was always a good driver, always at the front end of the grid. And I've never seen that side of him ever before." expressed Russell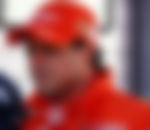 The FIA to investigate the Luca Corberi incident
Well, humans are experts in disguises and we don't show our real faces until tempted. However, there is also this alternative that certain situations force the worst in ourselves to burst out. Whatever it may be, both the drivers are under FIA's investigation to find out the reason for this incident.
ADVERTISEMENT
Article continues below this ad
However, Russell is outrightly condemning his karting rival's actions on track. The racer had a severe accident on the side of the tracks, yet nothing should trigger him to do that.
"Obviously following up what happened in the pits was unacceptable in any walk of life. Motorsport is incredibly passionate but there's no excuse for anybody to react in that manner. So I trust the FIA are going to impose the correct penalties. I know that he's already stated that he will be stopping karting and he apologises for his actions. So definitely a ban should be coming his way if he were to be continuing." concluded Russell.
No matter where the incidents take place, the real essence is maintaining the code of conduct uniformly. The indiscipline that may have crept into the bone of motor sport should not outgrow. Therefore, a huge responsibility rests on the FIA. Lance Stroll too condemned Corberi's actions as outrageous and maybe the karter realizes his mistake and makes amends.
ADVERTISEMENT
Article continues below this ad