Russell 'Shattered' Lewis Hamilton's "Plan" in Mercedes F1 Contract Talks: Former F1 Driver
Published 01/19/2021, 5:51 AM EST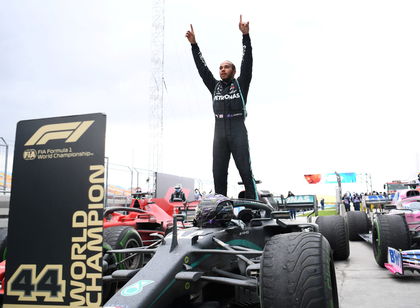 ---
---
When Lewis Hamilton lifted his record-equaling seventh world championship title at Turkish GP last season, it was rather obvious that Mercedes would opt for the Briton yet again for the 2021 season. However, to his misfortune, things did not really go as planned.
ADVERTISEMENT
Article continues below this ad
Just weekends later, Lewis's plans went haywire when he suffered from COVID-19, consequently handing his championship-winning car to a talented and a much-cheaper George Russell. This turned out to be a trump card for Mercedes in carrying out the contract talks with Lewis in their favor.
Former F1 driver, Christijan Albers, too, mentioned the same and felt that Russell destroyed Lewis's hopes of getting his way in contract talks with his team.
ADVERTISEMENT
Article continues below this ad
What did Albers say about Lewis Hamilton?
GP blog quotes De Telegraaf podcast as follows: "Lewis thought that it would all work out, that he would become world champion and that he could therefore increase the pressure for a higher salary.
"What he didn't realise was that he would get corona and that George Russell would get in the car and actually shatter his whole plan, literally and figuratively."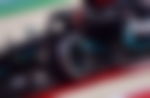 Lewis joined Mercedes in 2013 and has since been exceptional. However, following each of his successes, his price tag shot up through the roof. Unfortunately for Mercedes, until last season, they had no reliable driver to replace the Briton and were forced to stick around him.
However, now, with Russell hungry for a seat in Mercedes, the team is finally seeing some light at the end of the tunnel. They would want to use Russell as bait and drag Lewis into their terms and end his free run so far with the team.
We all know George Russell would win the race: Albers
The former F1 driver demanded that the team explains the logic behind sticking around with a massively expensive Lewis, while there is a young rising talent geared up for the seat.
"Just explain to a CEO of Daimler, one of the biggest manufacturers in the world, why Lewis Hamilton is so special when he sees a George Russell actually pushed in and crushed in a bathtub that he doesn't fit in at all. We all know he would actually win the race," he said.
ADVERTISEMENT
Article continues below this ad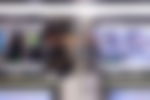 As of now, Mercedes will definitely want to retain Lewis for the 2021 season. But only this time, they don't have to battle their heart out in the negotiation talks.
In the end, if things don't work out, Mercedes have Russell as a back-up while Lewis will be left with pretty much nothing. And this certainly isn't how he would want to end his F1 career. Hence, it is quite practical that the knighted driver will surrender to his team's contract proposal, eventually.
ADVERTISEMENT
Article continues below this ad