Russian GP: Will a Slipstream/Tow Be as Important in Sochi as in Monza?
Published 09/14/2021, 12:15 PM EDT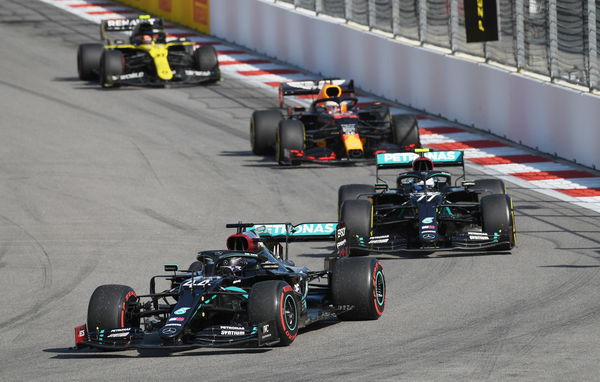 Since the inception of the Russian GP in 2014, the Sochi Autodrom has hosted every edition of the F1 race. Although the track features 18 turns and two DRS zones, it isn't as straightforward as it may seem.
On a track like this, getting a tow from a teammate or a rival becomes extremely crucial to score big. Whether it's qualifying or race day, the 5.848km circuit provides exciting opportunities for drivers to gain valuable seconds by slipstreaming another car.
The power of the tow undermines pole position in the Russian GP
ADVERTISEMENT
Article continues below this ad
Getting a pole position in an F1 race is always special. While it helps win the race on certain tracks like Monaco, other tracks allow for pole position to control the pace of the race. However, the same cannot be necessarily said for Sochi.
From the start line, the race begins with a near 1km dash to Turn 2, which is a 90-degree right-hander. This aspect of the race often unsettles the driver in pole, since those behind him can benefit from a massive tow. In addition, the pole sitter also gets the outside line heading into Turn 2 unless they cover it off, which could give drivers in his tow an advantage.
Fans witnessed this last year when Valtteri Bottas came alongside his teammate Lewis Hamilton due to the tow, despite starting from third on the grid.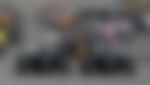 While two DRS zones only give more speed, getting a tow is extremely crucial on this racetrack to get good results. In fact, the tow matters more here than in Monza because there are overtaking opportunities in nearly every corner of the track.
Hence, very few drivers prefer going out in front of their teammates or leading the pack in qualifying at this track.
Mercedes have won each edition of this race so far
ADVERTISEMENT
Article continues below this ad
The Silver Arrows have dominated opponents on this track. Hamilton is a four-time winner of this race, while Bottas won this race in 2017 and 2020. Nico Rosberg is the only other winner apart from the pair, winning here in 2016.
ADVERTISEMENT
Article continues below this ad
With the championship battle heating up between Mercedes and Red Bull this season, Sochi presents a good opportunity for the former to score big points. Whether Lewis Hamilton can make that count in his title fight against Max Verstappen in two weeks remains to be seen.