Aston Martin Can Transform Sebastian Vettel's Headspace: Racing Point F1
Published 09/26/2020, 1:56 AM EDT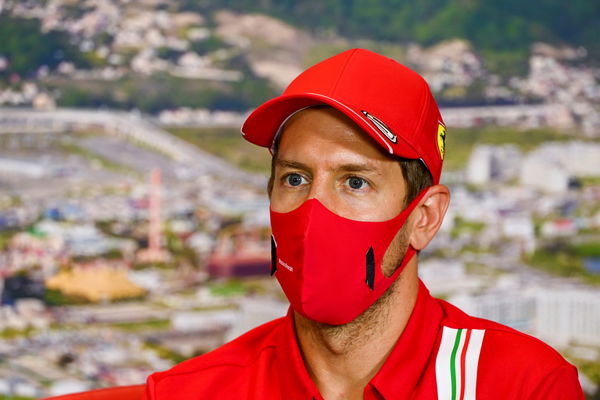 Come Christmas 2020, Sebastian Vettel will bring an end to his six-year association with Ferrari. What started off with much pomp and fanfare was hit with a lot of suffering.
ADVERTISEMENT
Article continues below this ad
It is quite obvious that Vettel is disappointed with the car he has been driving. And there's only so long that a 4-time World Champion can endure an underperforming car.
That is where Racing Point stepped in, offering him a golden chance. A competent racing project is what he wanted, after all. Maybe a different car is all it will take to see the old Vettel back in action.
ADVERTISEMENT
Article continues below this ad
At least, that's what Racing Point's Technical Director, Andrew Green, believes.
Sebastian Vettel needs a change of scene
In an interview, Green stated, "He's a multiple world champion. He's going to bring a methodology of working that we haven't seen before. And that's what we want.
"Conversely, I think we can help Seb as well. I think he's not in a great place at the moment in his head. I think he's lost his mojo a little bit. And I think we are just the best team at turning drivers around and getting them back into their sweet spot.
"We take out all the politics and it just allows them to focus on driving the car as quickly as possible. And I think we can get Seb back into that place."
Since the turn of last year, things have become stale for Vettel at Ferrari. With the car modifications experiencing a lot of change from the previous seasons, the German driver suddenly found himself fighting in the midfield spots.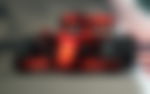 It only became worse when Charles Leclerc started showing his talent. And propping him up on a pedestal as the future of Ferrari did no wonders for Vettel's campaign.
ADVERTISEMENT
Article continues below this ad
Factor in the immense pressure of winning and consistency at a team like Scuderia Ferrari, it's no wonder the German remains perturbed. Somewhere, all of these aspects have taken a toll on Vettel, and the damage seems irreversible if he were to endure yet another season at the Maranello-based outfit.
Entering the world of Racing Point
The team from Silverstone has looked to go from strength to strength in the past few years. They have had limited personnel at their factory and a tight budget relative to their bigger counterparts. And yet, they know how to get the best out of their car.
ADVERTISEMENT
Article continues below this ad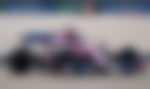 The fascinating thing is that Racing Point has not had a history of glorious drivers. And so he enters with an intention and flexibility to pitch in his suggestions to help the team, and his world champion ethic comes as a huge bonus to the team.