Daniel Ricciardo Worried About Reverse Grid Races Making F1 "Artificial"
Published 09/25/2020, 6:08 AM EDT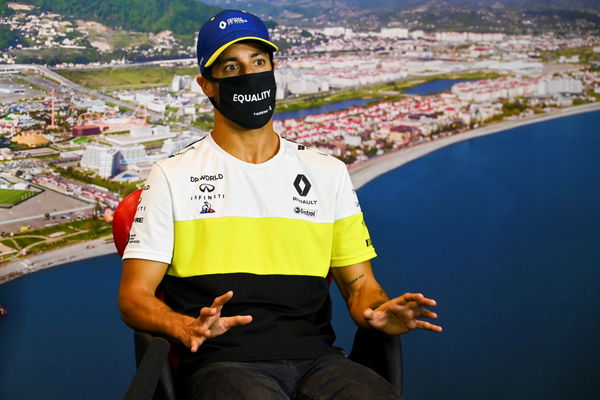 ---
---
Ever since the 2020 Italian Grand Prix, there have been a lot of talks on whether to introduce the reverse grid sprint race in place of Qualifying. Daniel Ricciardo believes that introducing such ideas would be "Artificial". He also mentions that the "Big Trophy" would have no value, as the races will start witnessing different winners.
ADVERTISEMENT
Article continues below this ad
During the Press conference, Daniel Ricciardo was asked how he would react to the idea of Reverse Grid.
"I mean personally, let's say fear with going down this direction is like you see the last few races. We've had some red flags, and it's mixed up the field at times, and that's been really exciting," said the Australian.
ADVERTISEMENT
Article continues below this ad
"But that's also been organic. There's been incidents in the race and that was the outcome of a situation," said Ricciardo. "But I'm just worried. If we kind of in a way add it in an artificial way and mix up the field and every driver is getting an F1 win, does the value of an F1 win hold what it is today.
"So, I think that's where it's going to be, that fine line and that balance. That's my kind of reservation with the first thought of it.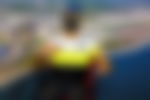 "But it's tough because we want more exciting races, but it's still Formula 1," said Ricciardo." And everyone holding the big trophy, it should hold a certain level of value. Maybe that would be diminished with a reverse grid."
There have been a lot of opinions in the paddock on Reverse Grid, and it hasn't been all good.
Recently Toto Wolff and Sebastian Vettel opened up on their views. Both requested the FIA and F1 to focus on the actual problems rather than spoiling the DNA of the sport.
Car Setup a Major Factor for Reverse Grids, says Daniel Ricciardo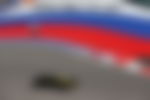 Ricciardo feels car setup will play a major role if at all the Reverse Grid race were introduced. He uses the Belgian Grand Prix as an example to explain why the setup is still a major factor.
ADVERTISEMENT
Article continues below this ad
"You get to Spa, for example, and okay, I can run low downforce and gain a lot on the straights, but I'm gonna lose a lot in the second sector. So, what do I do?
"It's kind of like that, I guess. When you're looking at overtaking, yes you wanna be fast on the straights. But also if you're staying in the corners then you're likely to get a slipstream on the straights." said Ricciardo.
"So, I think at the end of the day, you're gonna try and set up the car as fast as it can go purely on lap time."
ADVERTISEMENT
Article continues below this ad
Similar to Spa, the Russian Grand Prix this weekend will throw out different setups. The long main straight would need a low downforce. But turn 3 would want teams to have a higher downforce setup.