"It is All I Want To Do Right Now": Daniel Ricciardo's Plans Are Sorted Before the Next Race
Published 09/15/2020, 11:45 PM EDT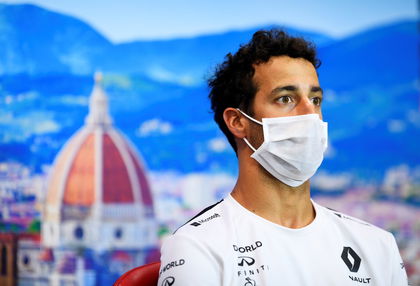 ---
---
Wrapping up 17 races within a small time frame is quite tough. Taking on the challenge, with races at consecutive weekends, Formula 1 has scheduled to finish the session within the given time. Although races at every weekend mean there's practically no break in between. Like everyone, Daniel Ricciardo feels the exhaustion.
ADVERTISEMENT
Article continues below this ad
The racing schedule has been tough to plan out. Placing three consecutive races with a break in between, FIA is planning to conclude the session. The last race weekend in Tuscany was the last race of the third tripleheader. With a break in between, F1 travels to Russia for the 10th race.
Daniel Ricciardo needs some sleep
ADVERTISEMENT
Article continues below this ad
Daniel Ricciardo was enjoying his races, specifically, the recent success with Renault. Although he points out the exhaustion consecutive races do bring in with themselves. Elated with the week break, he is looking for some good rest now.
"I've enjoyed the triple-headers," Ricciardo was quoted saying by Planetf1. "I have enjoyed getting on with it but by the end of every triple-header, you do feel it, I think everyone feels it.
"It's good whilst it lasts but once it is done it is like all I want to do right now is lay horizontal. I probably speak for everyone. It is good but it is the limit and I think its only right everyone has a few days off after a triple-header."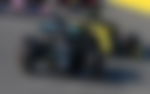 The races demand a racer to travel from place to place. Proper rest away from home becomes a tedious affair. It is the off-race weekend the racers do look up to for perfect sleep and Daniel Ricciardo is no exception.
ADVERTISEMENT
Article continues below this ad
"[I'm] Looking forward to trying to catch up with a bit of sleep. As well, with the racing, the adrenaline, and you're not sleeping in your own house with your own schedule, so you're not getting awesome sleep in hotel rooms or whatever, so looking forward to catching up on a few hours."
The season so far for the Aussie
ADVERTISEMENT
Article continues below this ad
Ricciardo started the season on a bad note. In Austria, he was forced to retire due to overheating issues. He came back exceptionally well to put up some brilliant display of racing. Claiming the 4th position on three occasions, his performance gave an extra boost to Renault. With 8 races yet to go for the final conclusion, Ricciardo will be aiming for some spectacular races. But before that he'll opt for some much needed rest.