"It's Easy to Think the World is Against You"- Ross Brawn's Advice to Lewis Hamilton
Published 09/29/2020, 1:55 AM EDT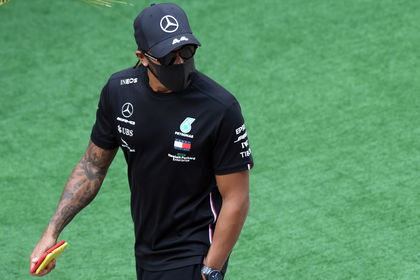 ---
---
Lewis Hamilton, despite finishing the weekend on the podium, had a race to forget at Sochi. The stewards handed two penalties to Lewis for breaking the pre-race practice start rules twice.
ADVERTISEMENT
Article continues below this ad
Ross Brawn opines that Lewis has been struggling with a streak of "bad luck" over the last few races. He also feels that it is all about preventing such mistakes from happening in the future.
Ross Brawn, in his column for Formula 1, expressed his views on how Lewis could bounce back from his mistakes. "Lewis has had some bad luck in the last few races, with the penalties in Monza and now Sochi.
ADVERTISEMENT
Article continues below this ad
"Personally, I would go away, lick my wounds, and think about how I could prevent such incidences again in the future. That's what I know the team will be doing."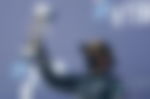 "I know many of the people from my time at the team. And they will recognize they have made some mistakes," Brawn said. "Bad luck and mistakes happen. It's how you respond that matters."
"It's easy to think the world is against you and there is always something you could have done differently and you can learn from."
But Lewis Hamilton had a different view of why he was penalized. He mentioned that the stewards were deliberately trying to get to him.
They are doing a lot of scrutiny: Lewis Hamilton
Lewis Hamilton feels that the stewards are giving such penalties to make the race more interesting. "I don't necessarily think it's for me. I think probably most teams- Whenever a team is at the front, obviously they are doing a lot of scrutiny," said Lewis during the post-race press conference.
ADVERTISEMENT
Article continues below this ad
"They are changing rules, such as engine regs. Lots of things to get in the way to keep the race exciting, I assume."
The two penalties Lewis faced at Sochi took his number to four for this season. His first was in Austria, where he clipped the rear of Alex Albon's car, which left him spinning into the gravel.
Later in Monza, he suffered a massive 10-second stop-go penalty for entering the pit lane when the pit lane was closed. The mistake cost him dearly as he ended up finishing the race in P7 after leading the race from the start.
ADVERTISEMENT
Article continues below this ad
Now, at Sochi, he suffered yet another 10 second time penalty. He reached home in P3 after starting the race on pole.