Mercedes Post an Image of the "Massive Bee" That Compromised Valtteri Bottas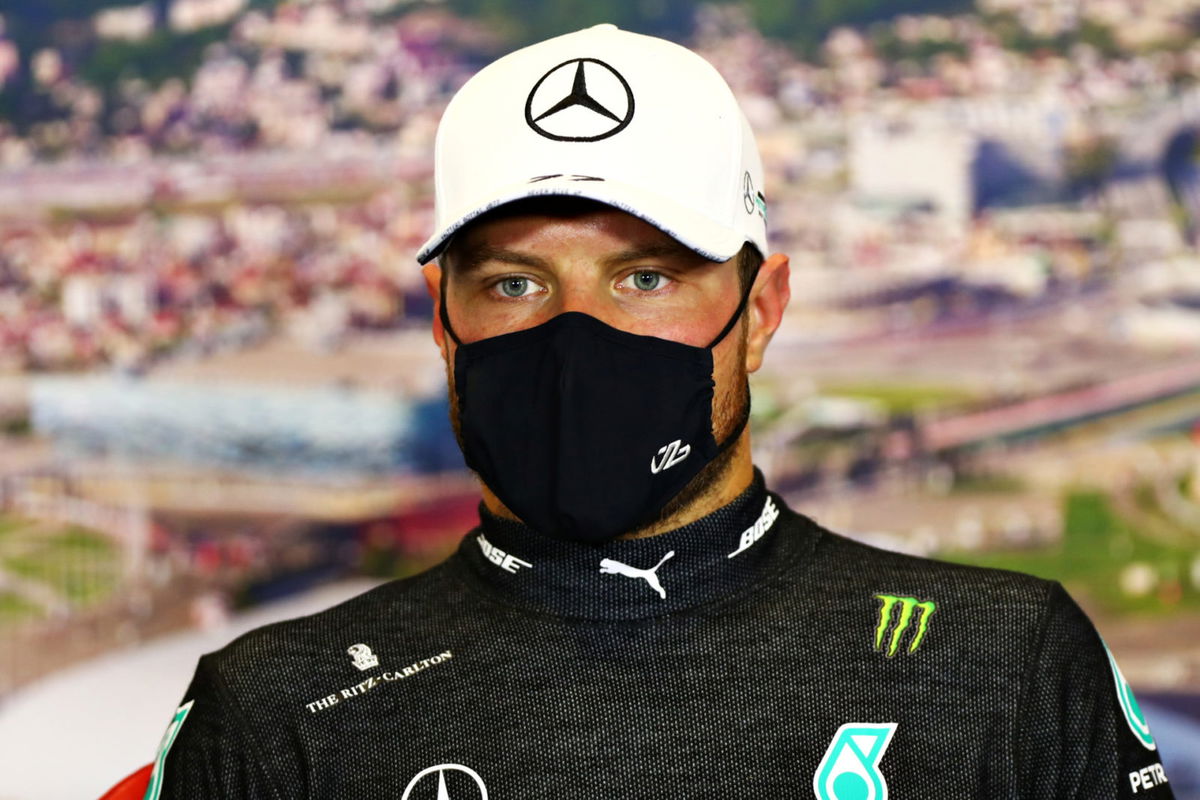 Over the years, many drivers have explained why certain moves worked or did not work. The reasons might be technical, like late braking in the open space. Or possibly psychological, like pushing themselves to the limit. But Mercedes's driver Valtteri Bottas had a different reason altogether for one of his attempts in Sochi.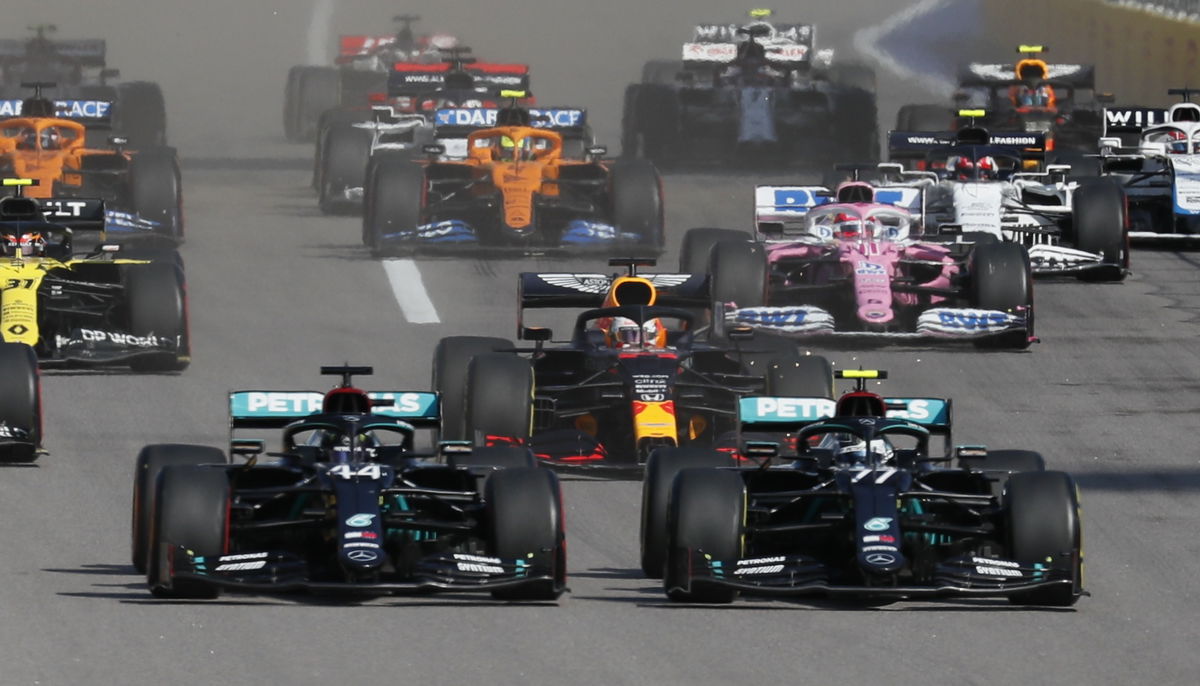 Earlier in the 2017 Russian Grand Prix, Bottas had pulled off a fine move in Lap 1 of the race. He accelerated from P3 to get behind Raikkonen's slipstream, before gaining the speed to sneak around the outside line of Sebastian Vettel. And just like that, Bottas led the race from the very start.
But as he attempted the same move in 2020, he could not execute it this time. The reason? Apparently, a big bee hit the visor of Bottas' helmet. This compromised his late braking for a first-lap pass on Lewis Hamilton.
Mercedes deliver their funny take on the 'bee disturbance'
It's hard to see, but if you look really closely at this photo you can see the massive 🐝 that hit @ValtteriBottas' visor at the start. 😅 pic.twitter.com/JJyhebkATL

— Mercedes-AMG F1 (@MercedesAMGF1) September 28, 2020
And with those comments from Bottas doing the rounds on social media, Mercedes decided to get in on the act themselves. The post on their official Twitter handle was captioned, "It's hard to see, but if you look really closely at this photo you can see the massive bee that hit Valtteri Bottas' visor at the start."
Although the bee might have affected Bottas' concentration, it ultimately had no impact on his performance. With the reigning champion Lewis Hamilton conceding a 10-second time penalty, Bottas rose to P1.
And though Max Verstappen pushed hard, staying just about 7 seconds behind him, the Finn comfortably won the race in the end.
Bottas' win closes the gap to Hamilton in 2020 title race
The win from Valtteri Bottas now takes him to within 44 points of the championship leader, Lewis Hamilton. Many suggest that a few race victories for Hamilton will effectively seal the title for him.
Nevertheless, there is still a slight chance that a title race could ensue between the Silver Arrows' stars should Bottas pick up a few race wins. And the Eifel GP in a couple weeks' time would certainly be a good starting point if he is to further reduce the margin.