WATCH: Sebastian Vettel Has a Big Crash, Clears up Debris During Qualifying
Published 09/26/2020, 9:37 AM EDT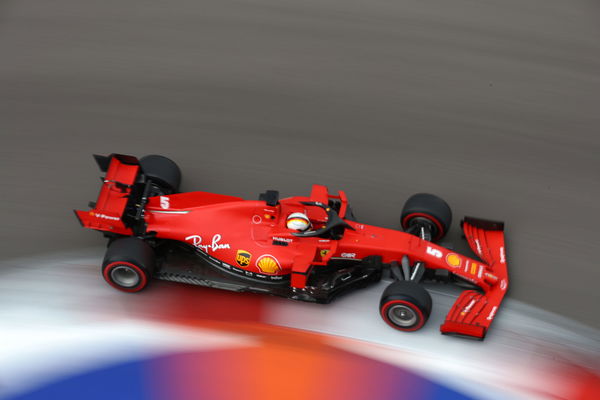 ---
---
Big news coming in from Sochi after another crash forced the red-flag to roll out once again this season. Returning the memories of Mugello, the Russian Grand Prix saw the red flags in action, this time in the qualifiers.
ADVERTISEMENT
Article continues below this ad
Scuderia Ferrari was having a decent qualy up to the moment of the crash. Sebastian Vettel, trying to make his run, lost the rear and crashed. Running 14th with the objective to improve his timings and clinch for the Q3 spot, Vettel was cruising past the corners with outstanding agility.
On turn 4, Vettel made quite a swerve with the SF1000. Even though he anticipated the car was under his control, he lost the back end of the car.
ADVERTISEMENT
Article continues below this ad
The rear portion exceeded the line and clipped the curb beyond the track. The sudden movement out of the line exerted a violent torque, forcing the car to sway in the opposite direction.
Sebastian Vettel lost control of his ride and slammed into the barriers nearby. The impacts caused the front wing to dislocate and debris smeared across the track.
Sebastian Vettel clears the track
While most drivers tend to be agitated after a crash, Vettel displayed something else entirely. He was aware of the fact he has been ruled out for the remainder of the qualifying session.
However, he responded quickly to his instincts and came out of his cockpit to clear the tracks for the approaching racers.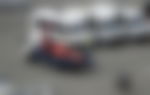 ADVERTISEMENT
Article continues below this ad
Debris in the track can cause a lot of damage to the cars. The possibility of another crash couldn't be ruled out. Sebastian Vettel's action not only proved his calm and composed attitude, but also proved his sportsman spirit and his concern about the safety of others.
Charles Leclerc suffered a bit of a scare. He was behind Sebastian, following him closely. Coming round the corner, he was quick to act and get away from the debris area.
ADVERTISEMENT
Article continues below this ad
Sebastian's crash was not cleaned up yet, and Leclerc did marvelously well to avoid stepping into the patch and crashing into the debris ahead.