WATCH : Sebastian Vettel Shares an Unbelievable Hangover Story From India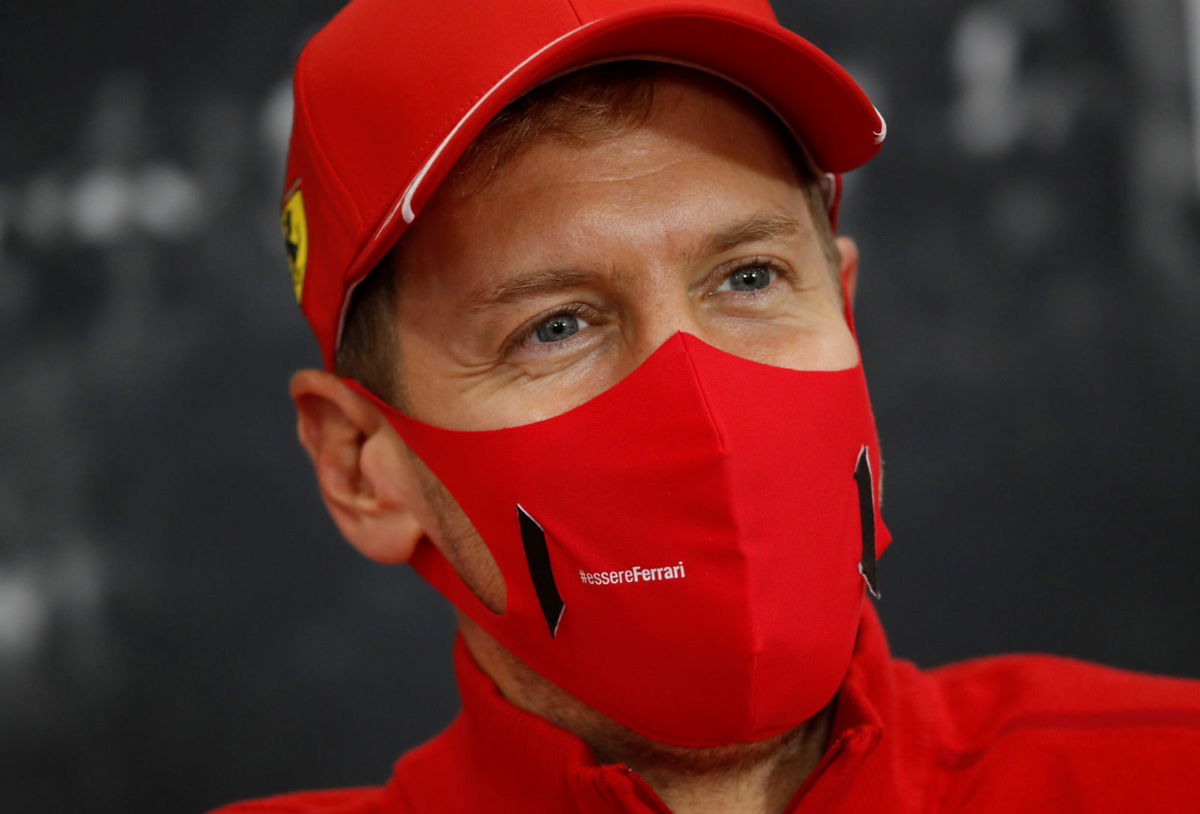 Sebastian Vettel may not be having the happiest of times on the track at the moment. However, he hasn't let his miserable performances affect his mood. The German was happy to share a humorous story with some fans, about his time in India during the 2013 Indian Grand Prix.
Everyone has some interesting tipsy tales to bring up into conversations every now and then. And the 4-time World champion is no exception.
Vettel said, "When we won the championship in 2013, we had a little bit of a party in a bar. We had some drinks, and I had too many drinks. Then I was driving back, at some point of the morning, to the airport. I was half dozing away, hungover, and not feeling so good.
"And then I said to my driver, please don't tell me I'm that drunk there's an elephant on the road. Then he said, no no there is really an elephant on the road. So this I will never forget, the elephant in the middle of the road. Only in India, yeah?"
Quite a story, eh? That's the great thing about F1, isn't it? The chance to race at different venues all over the world and the chance for drivers to experience different cultures. Certainly, every driver on the grid would have a funny story to tell about their experience overseas.
ALSO READ- When a Tipsy George Russell Met Toto Wolff and Nearly Secured a Mercedes Deal
Sebastian Vettel and his domination at the Indian Grand Prix
The Indian Grand Prix was a fairly short-lived event on the F1 calendar. F1 only came to race at the Buddh International Circuit for three years (2011-13). So perhaps not a long time to experience lasting memories, you'd think.
However, Vettel would like to disagree. The German swept all three races held in India and was in his pomp with Red Bull at the time.
In fact, as Vettel mentioned earlier, his championship sealing win in 2013 came at this very circuit. And Vettel celebrated it by doing donuts on the track, and that cost Red Bull $34,500.
So definitely some very happy memories were created for Vettel in India. He wouldn't mind creating some good memories in Sochi 2020 either. However, that doesn't really seem possible.
Perhaps in 2021, with Aston Martin, Vettel could create some podium or race-winning memories to treasure forever.