Russian Grand Prix Weather Forecast: Are Thunderstorms Likely to Cancel F1 Qualifying at Sochi?
Published 09/25/2021, 3:11 AM EDT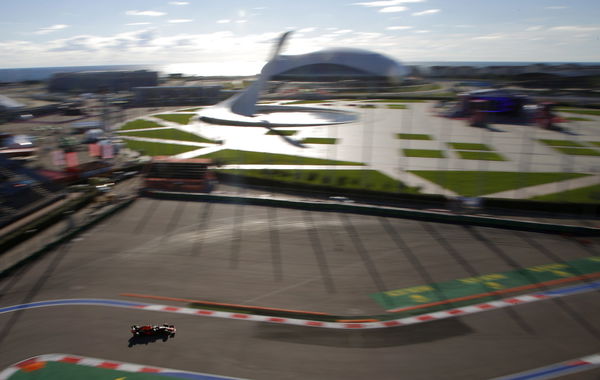 ---
---
The weather has been rather unusually intimidating around Sochi Autodrom this F1 season, with weather models initially suggesting wet practice sessions on Friday. However, in reality, the circuit was absolutely bone-dry amidst an overcast sky.
ADVERTISEMENT
Article continues below this ad
Hence, many questioned the accuracy of the forecast, suggesting a similar script to unfold during FP3 and qualifying as well. But, the truth is, Saturday looks very threatening at the moment. Heavy to very heavy rains are likely to engulf the entire circuit from morning till the sun goes down.
Rightfully so, the Williams F1 team posted a tweet on social media revealing the present conditions at Sochi, and it does look very much wet. And on top of that, visibility seems quite poor due to low temperatures.
ADVERTISEMENT
Article continues below this ad
So, the question is, will the rain let up heading into qualifying? Will the fans be able to witness some kind of action on Saturday afternoon?
Weather during F1 qualifying at Sochi
As mentioned earlier, the rain is likely to be persistent throughout the day. But, the somewhat good news is that the rain is likely to be less intense heading into qualifying. Hence, will the probability of qualifying being pushed down to Sunday morning reduce?
The answer is no! It isn't just rain showers that are pelting down at Sochi, and instead thunderstorms. Earlier on Saturday, F1 reporter Will Buxton, revealed the same on social media, claiming it had been raining coupled with thunder and lightning all morning.
Temperatures are, too, likely to remain sub 15°C, meaning the chances of water draining out quickly is not possible. Also, conditions will be quite windy with wind-speed persistent around 15 to 20 km/hr and gusting up to 40 km/hr.
Qualifying possible on Saturday?
Well, none can predict! There is no history of Sochi witnessing wet weather during race weekends. Being a flat circuit, there is less chance of water stagnation unlike at Spa. Also, being closer to the coast, winds will most probably keep the haziness away from the circuit, giving way for the medical helicopters to operate.
ADVERTISEMENT
Article continues below this ad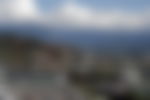 Even if the session does go forward, the drivers will be wary of three specific corners; turn 2, turn 10 and turn 13. Throughout Friday, most of the drivers constantly ran wide around these corners. And the fact that the barriers aren't too far off either, running wide under wet conditions might lead to crashes.
Overall, tricky weather ahead in the afternoon. And the stewards will certainly consider pushing the session to Sunday morning. But, with rain likely to extend into Sunday as well, what card are the stewards going to play?
ADVERTISEMENT
Article continues below this ad
Watch Story: Biggest Pitlane Mishaps Featuring Hamilton, Raikkonen & Verstappen