Sainz Responds to Alleged Ferrari Crash During F1 Test
Published 02/27/2021, 2:30 AM EST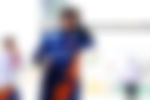 ---
---
Earlier this week, Ferrari driver Carlos Sainz was rather busy working with the Pirelli crew in Jerez. The Maranello-outfit handed one of their 2019 'mule' cars to the tire manufacturers to help them test their newly designed prototype 18-inch tires.
ADVERTISEMENT
Article continues below this ad
As days progressed, a rumor burst out that the Spaniard had crashed his Ferrari during the testing, eventually leading to concerns over the entry of the much bigger tires. Ever since the news broke out, people have been aching to know the truth.
Hence, the media threw the same question at Sainz during Ferrari's team launch in Maranello. However, the Spaniard remained silent regarding any news that centered around the recently ended Pirelli testing.
ADVERTISEMENT
Article continues below this ad
What did the Ferrari driver say?
According to Autosport, Sainz revealed that the Pirelli testing is confidential, and hence, he was contractually not allowed to speak up on the 18-inch tire testing.
"Obviously Pirelli testing is completely private," the Ferrari driver said. "So honestly, answering questions that are coming from somewhere else is difficult for me.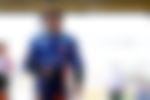 "I don't know how much we can tell contractually about what happened in the test. But if something happened that I'm not going to tell you, it was very minor."
This is the second time Pirelli and Ferrari teamed up for testing the 18-inch tires; the first one being in 2020, before the start of the 2020 season.
Furthermore, going into the 2021 season, Pirelli has planned much more testing with other F1 teams. As per the FIA norms, the teams get to test the tires with the 2021-built cars rather than running after two-year-old machines.
Sainz hails a positive outing in Jerez
The former McLaren driver opened up about the huge leap Pirelli made in improving the 18-inch tires. He reckoned that positive signs are emerging over the bigger rims that are set to debut in 2022.
"You can definitely start to feel some differences. And there's definitely some things still to keep developing. But the first signs and the first feeling has been relatively positive," he said.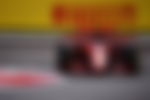 Sainz predicted the 2022 cars to be a "completely different animal" with 18-inch tires spinning under them. And rightly so, that is exactly what F1 and FIA have been aiming for. These massive tires will most likely make life harder for the team and the pilots.
ADVERTISEMENT
Article continues below this ad
With much lesser rubber, and consequently a very low grip, the 2022 car could be undrivable.
So, how is this initiative going to affect the grid? Will the top-field, mid-field, and bottom-field teams finally bunch up together, portraying an electric new era in F1?
ADVERTISEMENT
Article continues below this ad
Well, let's see what the future holds.