Sainz Tips Mclaren F1 to Undergo Big Changes Ahead of 2022 Rule Changes
Published 01/12/2021, 7:24 AM EST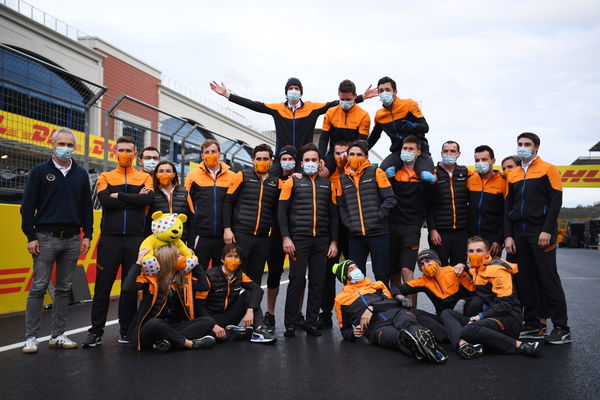 ---
---
McLaren have come a long way in their journey to P3 this season. Two years ago, the team really struggled to even be on the points table and now, they are serious championship contenders next season. Carlos Sainz literally grew up with McLaren these two years, and he is very proud of his former team.
ADVERTISEMENT
Article continues below this ad
The team believes in steady progress, working together in a cohesive atmosphere striving for better results each weekend. Therefore, once they start employing that same effort every weekend, they are bound to succeed at some point.
It took them a while but they proved their mettle eventually.
ADVERTISEMENT
Article continues below this ad
Carlos Sainz left McLaren to partner up with Ferrari for 2021. However, he can never get enough of how well his team helped him grow. He has not just been a better version of himself but he also witnessed the team replenish itself with a new zeal and vigor, culminating in a grand success.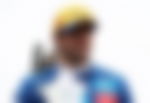 Recently, he mentioned that the team were not so organized and efficient when he first arrived. However, as he is leaving them, he sees a team with great potential for the future. His words definitely prove that they will be his competition for 2021.
"I feel like this team has come forward a long, long, long way since that test in Abu Dhabi at the end of 2018.
"I think the team is forming really nicely into 2022, which is the big regulation change, when I think this team is going to be ready to hit the ground running. It's going to be a force to be reckoned with in the future, I think," he continued.
"The team will have a much more specific and established structure. The people here I think are going to be a lot more established."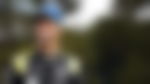 McLaren never demoralized their pilots
During their time at McLaren, Carlos Sainz-Lando Norris was the favorite duo on the track; their bromance was loved by every fan. However, what we tend to ignore is the entire team's bond behind them. They were at the front of a closely knitted team committed to helping them prosper.
"Lando and I got on really well, but then also working with the team, I immediately felt at home, and I immediately felt that the group of people there were incredibly motivated, incredibly proud to be part of McLaren," remarked Sainz.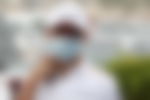 McLaren had the momentum with them in 2020, and they always maintained an air of optimism around their pilots. With that and their upward trajectory, the team were a recipe for success in 2020.
ADVERTISEMENT
Article continues below this ad
"It's just easier, when you are on an upward trend like we've been on these two years, and the momentum keeps building, the relationships keep getting better, and the team keeps improving," concluded Sainz.
The Spaniard is ready to begin his years at Maranello, but he will never forget the beautiful years at Woking. Hopefully, he can maintain the momentum and team-spirit with Ferrari.
ADVERTISEMENT
Article continues below this ad