Sebastian Vettel 'in a Happier Place' as Ferrari Tale Draws to a Close
Published 12/05/2020, 12:30 AM EST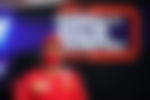 ---
---
Sebastian Vettel has gone through a lot this season. From being axed at Ferrari to signing with Racing Points' re-incarnation Aston Martin for the next year, it's been a whirlwind ride for him. A year that saw regression from the team's and the German's previous championship levels to midfield strugglers.
ADVERTISEMENT
Article continues below this ad
Sebastian Vettel reflects on this season
In the mandatory pre-race driver's press conference, they asked the German to review the season. It was a childhood dream for him to drive the 'Prancing Horse' and win a title with them, and he came erroneously close in 2018.
ADVERTISEMENT
Article continues below this ad
However, when his younger teammate Charles Leclerc got the better of him in 2019, the team went in a different direction.
The 4-time World champion was told to pack up his bags and look for a drive elsewhere.
Reflecting on a tough year, he said, "Yeah, myself, I think it has been a very different year. Obviously different circumstances going in. And then I think different circumstances all year round with all the differences this year. I think it's been a very tough year."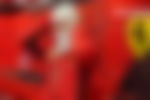 After a tumultuous start to the season, the German is finally finding his feet. He is adapting much better to SF1000 than at the start of the season. He was able to turn around his wretched run with his maiden podium in Turkey.
On what was the reason for his upturn in fortunes, he said, "Probably had a bit of time to adapt to certain things. And yeah, I think where I am now, I am now in a happier place. And I am looking forward to the last two races and then certainly next year."
Can Vettel get back to his best in 2021?
ADVERTISEMENT
Article continues below this ad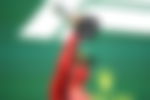 The former Red Bull driver will certainly drive better than this season. He is not happy with the car balance, which is not inclined towards him.
At Aston Martin next season, they will build the car around his strengths. However, reaching the level of his championship-caliber seasons in the early 2010s is another question.
ADVERTISEMENT
Article continues below this ad
Age is no longer on his side with huge doubts around his ability. If he gets anywhere close to his previous levels, he will be a joy to watch.