Toto Wolff Reveals Lewis Hamilton 'Not Feeling Great' after Dubai Trip Following Bahrain GP
Published 12/05/2020, 1:41 AM EST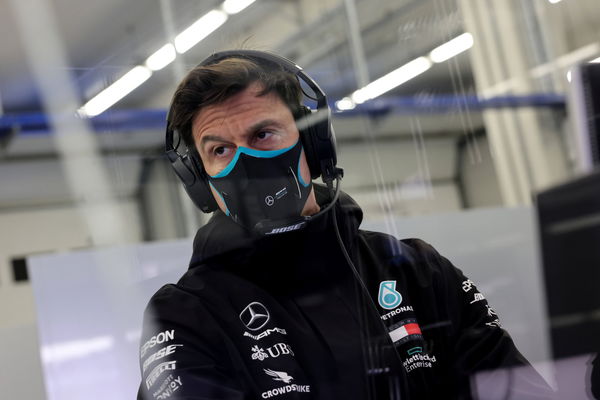 ---
---
Ever since Lewis Hamilton tested positive for COVID-19, he has not been the focus of conversations taking place in the F1 community. Instead, it was entirely on the question of who would replace him for the Sakhir Grand Prix. Ultimately, it turned out to be his compatriot, George Russell.
ADVERTISEMENT
Article continues below this ad
Well, for those who have been waiting for an update on Lewis, the time has arrived. However, it is not all good news. Toto Wolff opened up that Mercedes's star driver, Lewis, "is not feeling great" and is still in bed, recovering.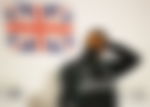 "His priority now is to get healthy," Toto said. "I'm not sure he's going to follow in detail what is happening on-track if you're in bed and not feeling great. Racing becomes a second priority."
ADVERTISEMENT
Article continues below this ad
Lewis tested positive for the virus earlier this week on Monday, following some mild symptoms. However, there was always the question of how he got the virus.
Apparently, Lewis spent some time in Dubai, before returning for the Bahrain Grand Prix. So, this tiny trip may have caused the Briton to fall victim to COVID-19.
Toto Wolff acknowledges Lewis Hamilton came back from Dubai with COVID-19
The Mercedes' team principal opened up on the fact that the seven-time world champion did contract the virus during his trip to Dubai. However, he also clarified that he is not frustrated with Lewis.
"He was protecting himself a lot, and then you go to Dubai, wear your mask all the time and come back with corona. These things happen," he said.
Toto always mentioned that both the drivers have been getting the utmost care ever since COVID-19 started spreading havoc over the world.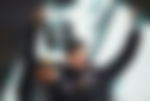 Eventually, as the virus started spreading within the team, Mercedes kept their drivers even safer. They hosted team meetings through video conferences, not letting the engineers anywhere near the two.
ADVERTISEMENT
Article continues below this ad
However, amidst such safety precautions, Toto mentioned that Lewis doesn't need permissions to travel to other countries.
"Lewis doesn't need to have any permission," he said. "He rides anything he wants, he jumps out of any airplane he wants, because he knows best what is good for him. He is a grown-up man, and this was never an issue."
Unfortunately, Lewis was just a bit unlucky with his recent trip. The consequences were that he had to stay in his room, away from the paddock for an entire race weekend.
ADVERTISEMENT
Article continues below this ad
Looking into the future, Lewis will go through yet another COVID-19 test before traveling to Abu Dhabi for the final race of 2020. So, all eyes will be on the Briton.
However, Mercedes will not be that concerned about his test results, considering he has secured his title, and they have George Russell ready to step in again.