Verstappen Explains Why Mercedes F1 Still Need A 'Superstar' Like Lewis Hamilton
Published 12/06/2020, 1:10 AM EST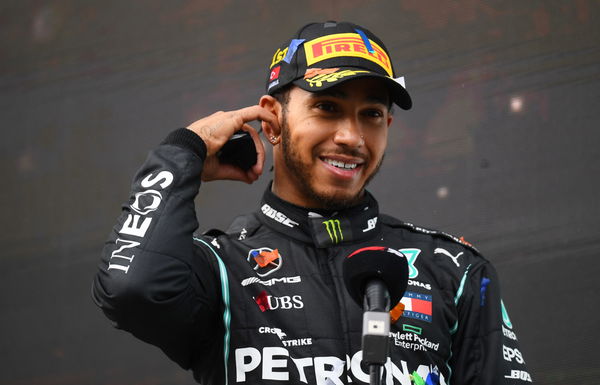 ---
---
The Sakhir GP qualifying was definitely unusual, to say the least, not watching a certain Lewis Hamilton on the grid. Despite that, Mercedes managed to seal a front-row lockout, with Valtteri Bottas taking pole position for the race.
ADVERTISEMENT
Article continues below this ad
However, in Hamilton's absence, there was not much to choose from between the top five F1 drivers. This is possibly the biggest compliment one can pay Hamilton, in terms of the lap timings' difference he creates in the fast-paced one lap shootouts.
Red Bull's Max Verstappen was asked whether Mercedes needs a 'superstar' like Lewis Hamilton for front row lockouts and race wins. His response, speaking at the pre-race press conference, is nothing short of brilliant.
ADVERTISEMENT
Article continues below this ad
Lewis Hamilton makes the difference in the 'most crucial moments,' says Verstappen
The Red Bull driver stated, "Of course you do, because he will make the difference in the most crucial moments. That's why he's a seven-time world champion."
Undoubtedly, in a sport where milliseconds can decide track positions, Hamilton's racecraft does not receive enough credit at all. Much of the debate often hinges on the 35-year-old always having the best machinery to deliver results.
The interesting part is that Hamilton may not always arrive well enough in the practice sessions. However, in the heart-stopping moments of Q3 qualifying, he always makes sure to put in his best flying laps.
This is possibly the reason why Hamilton and Mercedes have combined so well to deliver title after title to the team. In a situation where F1 drivers are trying their best to improve on their lap times, Hamilton always just manages to go one better than the rest.
Mercedes ensured it was business as usual even in Hamilton's absence
ADVERTISEMENT
Article continues below this ad
It was fascinating to see Lewis' replacement George Russell fit incredibly well in the Mercedes W11. There were concerns about whether the 22-year-old would quickly adapt to a new car to deliver results in qualifying.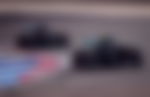 On his very first attempt at fighting for pole position in a race, Russell fell behind Bottas by just 0.02 seconds. It showed that the team are just that bit powerful, even without their star driver in the ranks.
ADVERTISEMENT
Article continues below this ad
While Mercedes are definitely happy with the display, they will still miss Hamilton big time, for the difference and commanding gap that the seven-time F1 champion creates in the races, is absolutely unmatched and unparalleled.