"Salesman" – Dutch GP Director Questions Lewis Hamilton's Sincerity
Published 09/30/2021, 8:22 AM EDT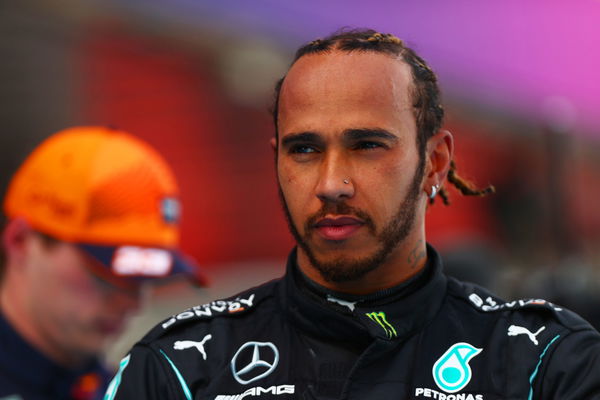 ---
---
Seven-time world champion Lewis Hamilton claimed his 100 victory in Formula 1, the pinnacle of motorsports after securing first place in the 2021 Russian GP. However, it came a bit later than what was expected. Hamilton started the 2021 season with 95 victories to his name. He claimed his 99 at the British Grand Prix back in July.
ADVERTISEMENT
Article continues below this ad
Since then he has had to wait for five races, till he could win again, and claim the 100. This is mostly because Hamilton is having to work harder because of the challenge that Red Bull has put up to the Mercedes this season. Former F1 driver Jan Lammer believes that the world champion is showing his true self more and more in the fight with Verstappen.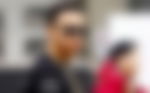 ADVERTISEMENT
Article continues below this ad
Lewis Hamilton is not sincere, according to Lammer
In a podcast with NOS Formula 1, Jan Lammers commented on how he sees this. "With all due respect of course, but I think in terms of Hamilton's image this has been a bit of a problem: that in the past he has often given very politically correct, corporate statements," Lammers explained, as reported by GPBlog.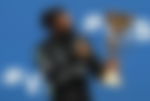 "Of course that's very nice and very noble, but because of that, you don't see the real Lewis. Everyone sees that it is a sales pitch. With a salesman, you always wonder if he is sincere and really has the device he's selling at home," he further said.
Fight with Max is exposing Hamilton's true self
ADVERTISEMENT
Article continues below this ad
Jan Lemmer believes that Lewis puts up a facade in front of the media and the public. According to him, Lewis tries to create an image of himself, something which isn't in reality.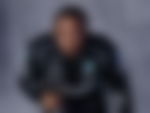 "It's a bit too much 'corporate talk' and as a result, he actually puts up a smokescreen around his real self. Lately, we've been seeing a bit more of his real self, I think also triggered a bit by the clashes with Max," Lammers said.
ADVERTISEMENT
Article continues below this ad
WATCH STORY: When F1 Drivers Had a Blast on Top Gear Featuring Hamilton, Vettel & Ricciardo
The Red Bull vs Mercedes battle is raging on intensely, and this is the first time since Nico Rosberg that someone has been able to challenge Lewis for the throne. It's only a matter of time before it's clear if Lewis would be able to defend his throne, or Max Verstappen will win the title.