Saudi Arabian GP: Why Turn 22 is Dangerous After Heavy Leclerc-Sargeant Crashes
Published 12/03/2021, 3:02 PM EST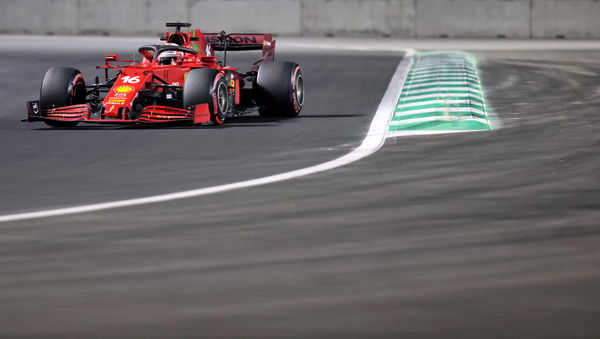 The second FP2 session of the Saudi Arabian GP ended with a terrifying crash for Charles Leclerc. The Ferrari rammed into the barriers at turn 22, and there was a collective sigh of relief to see the driver safe. However, it was a deja-vu moment in Jeddah as there was a similar occurrence earlier in the day.
ADVERTISEMENT
Article continues below this ad
F2 finds itself in Saudi Arabia for the weekend as well. Williams Academy driver Logan Sargeant made his F2 debut at the circuit; unfortunately, it didn't go well for the American. 30 minutes into the practice session, Sargeant crashed his car into the barriers at turn 22.
ADVERTISEMENT
Article continues below this ad
Hours later, Charles Leclerc saw a similar fate. However, there were a few differences. Sargeant approached the corner at a slower speed. Thus, the impact didn't result in extreme damage to his car.
Leclerc, on the other hand,  went at a much higher speed. The collision was massive for the Monegasque, resulting in a heavily damaged SF21. This then begs the question of whether turn 22 will end up being a problem in the crucial penultimate race of the season.
Could turn 22 impede the Saudi Arabian GP?
The Saudi Arabian GP is an important race for many reasons. Not only do we have the intense title battle at the top of the standings but also some extremely close tussles scattered across the field. A DNF could be game-changing.
ADVERTISEMENT
Article continues below this ad
Although the two crashes weren't exactly the same, it could set the tone for the weekend ahead of us. It is a high-speed track and Leclerc lost the rear and with the circuit as narrow as it is, the walls are almost everywhere.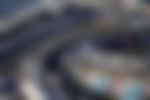 However, what could this mean for the two championships? One DNF and we would have a champion at the end of the race on Sunday. The two incidents at turn 22 are too coincidental to ignore. It could all be over or turned upside down in an instant in the championship battle. 
ADVERTISEMENT
Article continues below this ad
Street circuits are always treacherous, and Jeddah will be no different. With its high-speed corners, drivers had an eye out for the dangers of the circuit before they took their four wheels to the tarmac. However, now having been around the circuit for two sessions, they will know what to avoid. But will that mean it will be an incident-free race?