Schumacher Absolves Pirelli of Blame for Max Verstappen Baku Crash With Interesting Theory
Published 06/13/2021, 12:48 AM EDT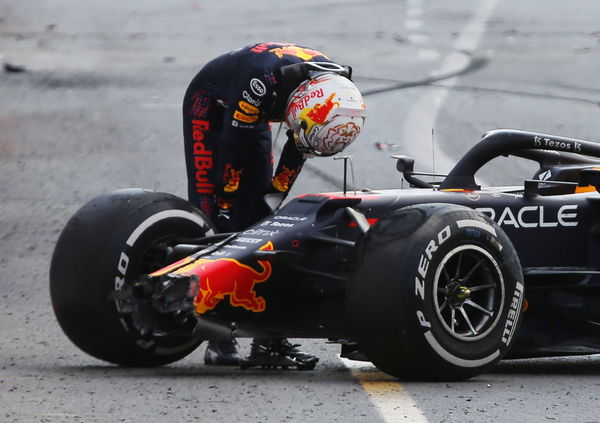 ---
---
At the Azerbaijan Grand Prix last weekend, there was a lot of drama during the race. As it turned out, Lance Stroll and Max Verstappen were the victims of spectacular and terrifying tyre blowouts. In light of this, there was a lot of speculation about what went wrong to cause the blowouts.
ADVERTISEMENT
Article continues below this ad
Apparently, former F1 driver Ralf Schumacher had an interesting observation. According to him several team insiders revealed that they discovered debris near the crash barriers. The Aston Martin driver lost control of his car just over halfway through the race.
ADVERTISEMENT
Article continues below this ad
Meanwhile, Max Verstappen went for a wild ride a few laps before the end of the race. To make matters even more cruel, he was leading the race and looked like the favorite to win. Lost opportunities aside, both drivers and the rest of the paddock were thankful that Stroll and Verstappen escaped serious harm.
What did Pirelli say about the Lance Stroll and Max Verstappen incidents?
So far, tyre supplier Pirelli is hard at work trying to figure out what went wrong. As per initial assessments, they suspected that debris on the track was the cause of both crashes. Evidently, former Williams and Toyota driver Ralf Schumacher supported that theory.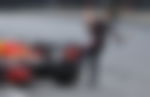 He said, "Pirelli must have had a bad feeling on Friday, they increased the tire pressure for a reason. However, I would be careful about pinpointing the cause. I heard from teams that the track was extremely dirty. Next to the crash barriers were some old nails and other things. There were a lot of objects flying around."
ADVERTISEMENT
Article continues below this ad
As per his suspicions, there were small fragments or old nails which were responsible for Stroll's retirement. However, Verstappen's situation is less clear cut. Instead, he believes that Pirelli should be more thorough in its research before coming up with a plausible theory.
Now,all that Stroll and Verstappen can do is rue what could have been. After that, the Aston Martin and the Red Bull driver will be keen to put the Azerbaijan race behind them.
ADVERTISEMENT
Article continues below this ad