Schumacher Demands an Apology from Steiner for Hungarian GP F1 Crash Criticism
Published 08/03/2021, 12:11 PM EDT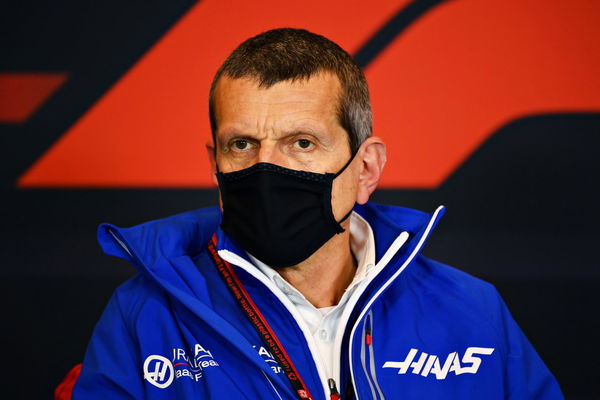 ---
---
It seemed like anything was possible at the Hungarian GP- even a Haas challenging a Red Bull. A less talked about driver at the race, Mick Schumacher, shone brightly at the Hungaroring. Following an FP3 crash, the German received some strong comments from his team principal. Schumacher surely proved him wrong with his powerful defense in the race.
ADVERTISEMENT
Article continues below this ad
After the crash, Guenther Steiner criticized the irresponsibility of the young driver. Schumacher retaliated with a heated response, implying that the car was the problem. Even though he finished outside points, Schumacher fought with the big names of the sport and did a good job at it. As a result, Ralph Schumacher expects Guenther to apologize to the rookie.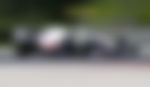 Ralf said, "I just want to hope that his team boss, Guenther Steiner, apologized to Mick or quickly apologized. This public statement about his driver without having spoken to him beforehand is an absolute no-go and has nothing to do with driver management, especially among young people." (Quotes translated from German using Google)
ADVERTISEMENT
Article continues below this ad
An impressive drive by Mick Schumacher
Having missed qualifying, Schumacher Jr. started at the bottom of the grid. The events at turn 1, however, shot Schumacher up to the tenth place during the restart. In the points, the Haas rookie defended his position from the Red Bull of Max Verstappen. What was impressive was that he did this for ten laps.
In a track where overtaking is a tedious task, Verstappen tried multiple times to get ahead of the Haas. Schumacher didn't give the championship contender any leeway as he drove confidently. Although he eventually lost the position, Schumi had a lot to learn from the experience.
ADVERTISEMENT
Article continues below this ad
Impressed with himself, he said: "I wasn't anticipating being able to hold him off for so long, but I'm glad that I was able to and able to get the opportunity to fight with the top guys…I was fighting with Max twice on the road and was able to [increase] my experiences, in that case, feel the pressure and not crack under pressure."
Schumacher, usually at the bottom of the grid with Mazepin, also out-performed Giovinazzi's AlfaRomeo. The German heads to the summer break on a high. "I think it was a very, very positive day. Lots learned, lots to take away from here, and lots for everybody to look forward to in the summer break and coming back to Spa."
ADVERTISEMENT
Article continues below this ad
As the Haas driver familiarizes himself with the big league, one can only expect a slow rise to the top for Schumi. Mick has learned a lot in Hungary and will have a lot more experience in Belgium. Let's hope we see more duels from the junior!
Watch this story: Inside Michael Schumacher's Car Collection