Schumacher Director Reveals the Real Catalyst for Making the Netflix Documentary on the F1 Legend
Published 09/15/2021, 4:57 AM EDT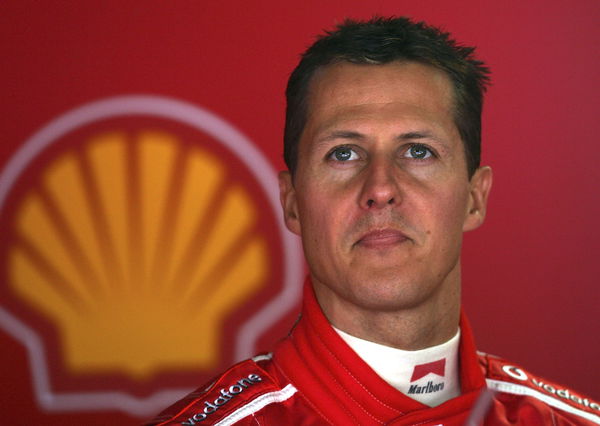 For many, Michael Schumacher is inseparable from Formula 1. The German has won seven world titles and is regarded as one of the best drivers in the sport. With his much-awaited documentary coming out on September 15, the director and producer, Vanessa Nöcker, talked about how it all started.
ADVERTISEMENT
Article continues below this ad
The work behind the Michael Schumacher documentary
With the Schumacher documentary hitting their screens soon, F1 fans, who already made the Drive to Survive docu-series a hit, also want to know the behind-the-scenes of it.
ADVERTISEMENT
Article continues below this ad
Speaking in an episode of the podcast, In the Fast Lane, Nöcker revealed, "Well, it must have been a year or one and half year before Michael Schumacher's 50th birthday, which was in January 2019, probably it was 2018.
"We were working on a documentary about Boris Becker, and we had the idea to make this film to his birthday, and we were, at the time, working on the Boris Becker film with Hanns-Bruno Kammertöns; he is one of the colleagues, directors on this film also.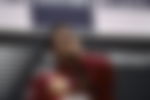 "And he knew Michael Schumacher because he had been interviewing him during his career quite a few times. And he already also knew Sabine Kehm, his manager, and we talked to him about the project, and well, we didn't have any idea this would work out. We thought okay, a documentary till the birthday would be great."
"We didn't know if this would have any chance, so he made the contact, and we started talking and that was quite a while, for a long time we have had many chats, many meetings, many talks. And, this is how it all started," she concluded.
Watch Story: Insane Michael Schumacher Records That Lewis Hamilton Hasn't Broken Yet
What does Mick say about his father's film?
Mick, Michael's son, who is currently in his debut F1 season, is excited to see his father's life on the big screen. He also states it is an emotional one. However, he isn't going to give out any spoilers and feels that people should experience it.
ADVERTISEMENT
Article continues below this ad
He said, "Well obviously I think that it's going to be a very emotional documentary for many people," he said. "It's [Netflix has] brought a lot of people into the sport but for a lot of people, when they were growing up, they watched my dad, so it's been very emotional to see it.
"The best thing I could say is for everybody to have a look at it, just watch it and experience it for themselves because I don't really want to, let's say, spoil too much," Mick explained.
ADVERTISEMENT
Article continues below this ad
With the documentary coming out on September 15, it is surely going to bring together the world of motorsport to watch one of the greatest drivers and his rise to glory.