Schumacher Dismisses the 'Conspiracy' Surrounding Lewis Hamilton & Valtteri Bottas at Hungarian GP
Published 08/03/2021, 10:11 AM EDT

Follow Us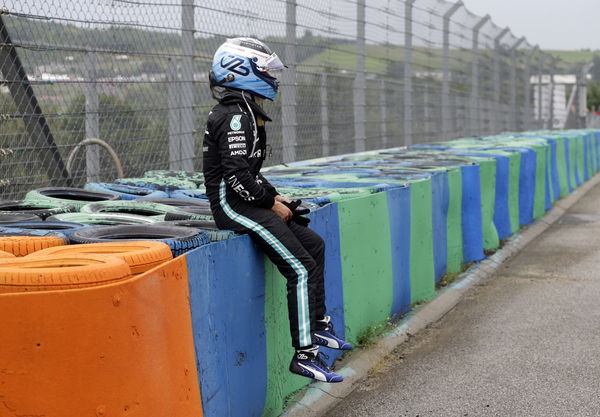 Valtteri Bottas' 2021 campaign couldn't have gotten worse, as the Finn ended up causing chaos over the first turn of the Hungarian Grand Prix on the very first lap.
Not only did he take out Lando Norris, but the chain caused eventual DNF of Sergio Perez and pretty much compromised the then title contender, Max Verstappen's race as well.
Hence, the fact that Bottas took out one of the Red Bull drivers and almost destroyed the other led to several conspiracy theories. Many reckoned that it was intentional and that Mercedes were planning to hamper their rival team's race.
ADVERTISEMENT
Article continues below this ad
However, former F1 driver, Ralf Schumacher, claimed otherwise. The German completely ruled out that Bottas' move was intentional. He further felt that Bottas has no gain in helping Lewis Hamilton, considering his time with Mercedes is all but over.
What did Schumacher say?
Writing to Sky Sports, Schumacher felt that deliberately causing such accidents would do no good to Bottas' ongoing hunt for a seat next season. Hence, he suggested that laying such strong allegations on the Finn is not fair.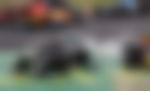 "I completely rule out that Bottas could have intentionally caused the crash. He is currently fighting for a cockpit in Formula 1 and was totally dejected himself," he said.
"I think the Mercedes chapter is over for him. And I can imagine he's negotiating with Williams or Alfa. Such a fatal mistake doesn't help at all. And he knows it," the 7-time world champion's brother added.
Lewis Hamilton winning the championship doesn't help Valtteri Bottas
Schumacher opined that Bottas would never choose to help Hamilton by sabotaging his own career in F1. He further stated that it is practically impossible to plan such collisions beforehand.
"It doesn't help Bottas at all if Lewis Hamilton becomes world champion again. In addition, you cannot calculate that you are pushing another car in front of you. Anyone who suspects a conspiracy should think about that," he said.
ADVERTISEMENT
Article continues below this ad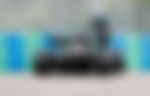 Overall, it turned out to be a very tough ending to the Hungarian GP weekend for Bottas after securing a front-row start. And, with the race at Hungaroring, Bottas' poor run of form on wet circuits continue.
The good news is that F1 heads into summer break, giving Bottas ample breathing time. Hence, after a rather poor first-half, can Bottas make a sound comeback at Spa later this month? Only time will tell.
ADVERTISEMENT
Article continues below this ad
Watch Story: Biggest Crashes From 2020 Featuring Leclerc, Vettel & Grosjean