Schumacher Family's Secret 'Protector' Reveals Mick Schumacher Is 'Even More Private' than Michael
Published 01/12/2021, 5:22 AM EST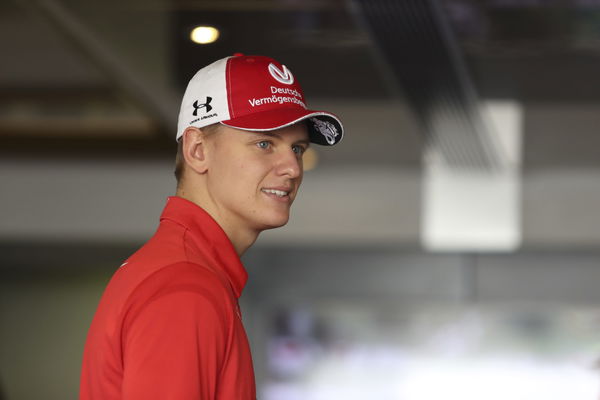 ---
---
Ever since Mick Schumacher finally came under the limelight after his F2 title win, there has been quite a lot of character-wise resemblance between the young German and his father, Michael Schumacher.
ADVERTISEMENT
Article continues below this ad
Mick looks like a rather quiet person, focusing entirely on the pursuit of racing in Formula 1. Well, apparently, such assumptions are actually true.
According to DailyMail, Sabine Kehm, the Schumacher family's long-term PR, spoke about Mick's character. However, she was cautious about what she said, as apparently she holds most of the family's secrets.
ADVERTISEMENT
Article continues below this ad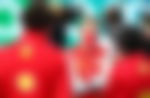 "He is private. Perhaps even more private than Michael," she said. "He is simply a dedicated driver. Getting to Formula One has been the priority for many years."
"That was clear in F3 and F2 as well. They are junior categories, but they are all-consuming. It is your life, and it takes everything to be successful in them."
Mick has always preferred to stay as 'Mick' rather than 'Michael's son.' To prove the statement right, during his karting days, Mick was racing under a different surname. He replaced 'Schumacher' with his mother's maiden name, 'Betsch.'
Michael and Mick Schumacher always had a good relationship
The two Schumachers have had a strong bonding with each other since the younger one was born and Kehm, too, acknowledged that.
"Michael and Mick have always had a good relationship, as he does with the whole family," she said. The Schumacher family have always stuck together through thick and thin.
As Michael fell victim to that gruesome accident, Mick stepped up and decided to chase after the dream that was once his father's. However, he did not have Michael by his side to back him, which is when Ralf Schumacher joined the frame.
ADVERTISEMENT
Article continues below this ad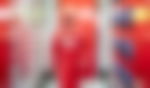 Ralf helped Mick weather the storm and made sure that the incredible talent that Mick possessed did not go to waste.
Now, the young German has finally arrived at the doorsteps of F1, with just a month away from the winter testing. He has shown incredible character during races in F2, which eventually handed him the title. However, Mick is yet to showcase his talent in F1, as his rookie season is due to begin in March.
ADVERTISEMENT
Article continues below this ad
Can Mick manage to stand tall by fending off his potential rivals? And consequently get into his father's championship-winning team, Ferrari?