Schumacher Replies Back Sharply After Steiner's Criticism for Causing Expensive F1 Crash
Published 07/31/2021, 3:48 PM EDT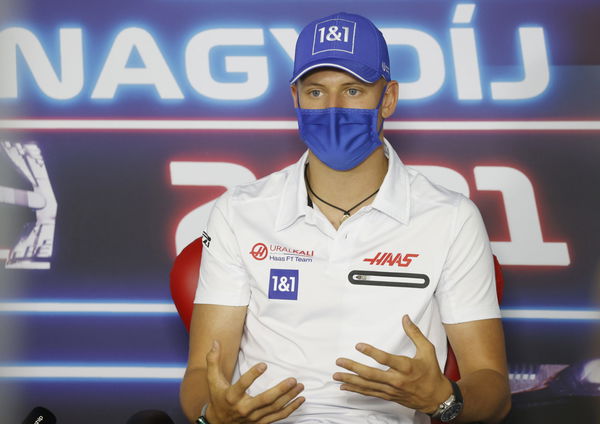 ---
---
Mick Schumacher didn't make it to the qualifying session because of the damage done to his car in FP3. The young German spun out of control at Turn 11 in Hungaroring, slamming his Haas into the barriers. Luckily, he climbed out of the car uninjured and out of harm's way.
ADVERTISEMENT
Article continues below this ad
Team principal Guenther Steiner let out a sigh of relief after learning that his driver was safe. However, soon the relief was replaced by criticism. "[Young drivers] have to be able to assess when it is worth taking a risk.
"The third free practice session is not the right time for this. Maybe we have to sit down again and explain the big picture: that these accidents cause high costs!"
ADVERTISEMENT
Article continues below this ad
As Guenther highlighted the irresponsibility of the rookie, Schumacher retaliated, "I always do my best, try to find little things here and there, because we're lagging behind," almost returning the favor.
He then explains the crash: "The car reacts very strongly to wind and changes in the surface temperature of the tires. I didn't see the rear breaking out in the curve."
While his teammate, Nikita Mazepin, has found some control over the Haas, Schumacher has had his own list of problems this season.
Mick Schumacher and Haas so far
The Haas rookies haven't got ahead of the bottom two rungs of the ladder. Nikita Mazepin has had his own share of problems both on and off the track. While there don't seem to be any off-track problems for Jr. Schumi, the season hasn't been good to him so far.
Schumacher tries to push the car to its limit to get something out of it but fails. The crash in Hungary is his third so far, following Monaco and France.
His teammate comes to his defense about the Haas, saying, "These cars are so complicated to drive. We're operating at top speed and we're not perfect. Everyone makes a mistake. That is completely normal."
ADVERTISEMENT
Article continues below this ad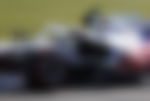 While Guenther's frustrations rise, there may not be much he can do to reduce them. The American team has been lapped the rest of the grid the entire season and shows no signs of getting out of the 19-20 positions.
We can also see his exasperation in the fact that he has never publically criticized the German. Maybe Steiner has reached his boiling point.
ADVERTISEMENT
Article continues below this ad
Haas will start the Hungarian GP in the 19th and 20th spots. It's only the rookie season for the two drivers, which means there's still time to live and learn. As the next season approaches, it will be great to see Mazepin and Schumacher break out of their current positions.
Watch this story: From Will Smith to Nicole Kidman: When F1 & Hollywood collide