Schumacher Reveals a Rumor That Could Push Aston Martin F1 Further Down the Grid in 2022
Published 08/25/2021, 2:20 AM EDT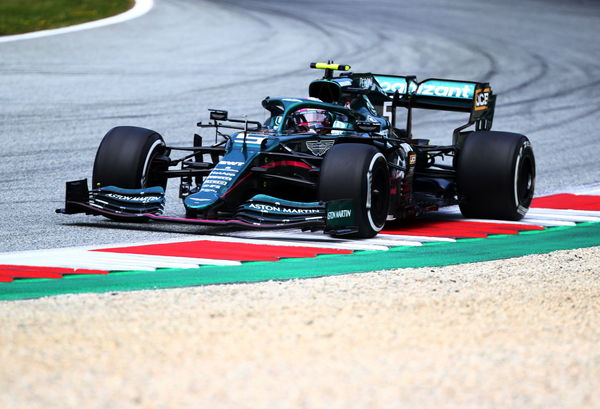 ---
---
Since the start of 2021, Aston Martin Racing have been highly active, signing 4-time world champion, Sebastian Vettel as their primary driver. And the signings don't stop there, as the British outfit went on to snatch some crew from title contenders, Red Bull, too.
ADVERTISEMENT
Article continues below this ad
These are obvious signs that Aston Martin, like other teams, are prepping up for the transition, which will take place in 2022. Hence, having built a commendable team, their focus has now shifted to the development of their 2022 challenger.
However, this is where things are going haywire for Aston Martin, according to former F1 driver, Ralf Schumacher, The German reckoned that the Stroll-led outfit are struggling to understand the redesign, which is key to how the next 4 seasons will play out.
ADVERTISEMENT
Article continues below this ad
What did Schumacher say?
During an exclusive interview with F1-Insider, Schumacher revealed a rumor that has been revolving around Aston Martin for weeks now. Asked whether Aston Martin can lead the pack next season, the German wasn't quite sure it was practical amidst the rumor.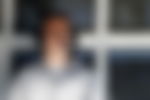 "Yes, and no. The problem is that the structures don't change overnight. Rumor has it that a lot is happening in the background right now. There are some on the team who haven't fully understood this redesign," Schumacher said. "I still call it Jordan. The many names before, after, and in between, that's all nonsense."
Aston Martin may have had a terrible start to the 2021 season, unusually being one of the slowest mid-field teams on the grid. However, since Monaco, it has been a glorious fightback from the outfit, with Vettel certainly pushing his car to its absolute limit.
Aston Martin achieves a lot with a small budget: Schumacher
Schumacher looked at the history of the Aston Martin outfit, which traveled back to Jordan. Over all these years, the outfit has managed to accomplish a significant number of things with hardly any money in hand.
ADVERTISEMENT
Article continues below this ad
Hence, Schumacher felt that Aston Martin will gradually head up the field in time, especially amidst Lawrence Stroll's takeover, and money hardly being a concern anymore.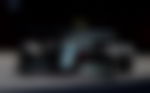 "One thing is certain: they have always been a compact group that managed to achieve a lot with a small budget. Suddenly there was money. But, they weren't picked up. Now you are also bringing in new people. In Formula 1 it just doesn't work in a year," he said.
ADVERTISEMENT
Article continues below this ad
Overall, Aston Martin's comeback season in F1 has been quite interesting, having secured a podium already. But, the focus is on the clock that's ticking, with just over 4 months remaining. So, amid rumors that could be a major cause of concern, can Aston Martin pull off a blinding 2022 season?
Watch Story: When F1 Drivers Had a Blast on Top Gear Featuring Hamilton, Vettel & Ricciardo