Schumacher Review: A Beautifully Crafted Film That Perfectly Balances the Two Sides of Michael Schumacher's Life
Published 09/15/2021, 10:30 AM EDT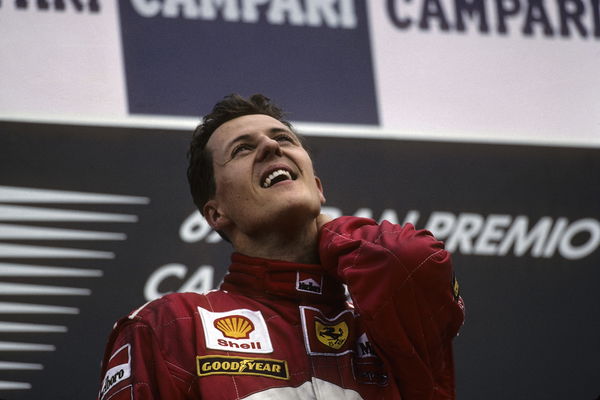 ---
---
The documentary film, Schumacher, was finally released on Netflix early on Wednesday. And as the title suggests, it is about the life of the legendary racing driver, Michael Schumacher. But, of course, it has an equal mix of both previously seen and unseen footage.
ADVERTISEMENT
Article continues below this ad
A lot of people from Schumi's life, including Sabine Kehm, Corinna Schumacher, Mick Schumacher, Gina Schumacher, Damon Hill, Rolf Schumacher, Ralf Schumacher, David Coulthard, Bernie Ecclestone, and others star in the film.
ADVERTISEMENT
Article continues below this ad
The run-time of Schumacher is 1 hour and 51 minutes, and each minute will certainly be a treat to watch, not just for the fans of the seven-time world champion, but for anyone who loves the sport. So, here's a short review on 'Schumacher.' Before that, we'd just like to give you a heads-up!
*Spoilers Ahead*
Schumacher: an outlook on the film
The film opens up to an onboard of Michael's lap around Monaco, with his words of being '100% perfect' voicing in the background. Through most parts of the film, it was either former journalist, Richard Williams or James Allen, orchestrating the scenes with their voice-overs.
The main part of the film was obviously Michael's Formula 1 debut at Spa in 1991, followed by his first-ever Grand Prix victory at the very same circuit in 1992. The movie then reverses the timeline to his karting days, starring a 13-year-old Michael alongside Mika Hakkinen.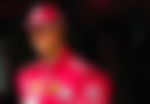 Then comes Corinna, wife of Michael, who reveals certain distinct characteristics of the German. The primary amongst these is Michael's hate for media. She further mentioned that Michael had always remained suspicious of people around him, and would never open up unless he trusted them 100%.
Similarly, Ralf Schumacher plays his part in the film by revealing how Michael used left-over tires to win karting races and gained confidence out of it.
Michael Schumacher – Early-life footages, Rivalries & others
Of course, the film wasn't just about Michael's private life, as over 70% of the runtime covered his on-track success and struggles.
There was the infamous Michael-Ayrton Senna conversation in 1992 after the duo came together at Magny-Cours, France followed by Senna's fatal crash in Imola, which made Michael question his risk on the track at Silverstone, and ultimately ends at the controversial 1994 title fight in Adelaide.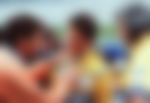 There ended the first rivalry followed by several controversies, his initial Ferrari struggles, breaking the shackles in 2000, brief retirement in 2006 and the comeback in 2010.
The film beautifully crafted each of the rivalries, starting from Senna to Hill to Jacques Villeneuve to Mika Hakkinen. A lot of viewers would have already come across most of the clips related to racing. But, it is the private clips of Michael that actually capture the fans.
An eye into the private life of Michael Schumacher
There is no denying that the entire world misses Michael as he used to be. And this film would give the viewers something to smile about, as a few of the clips were certainly refreshing.
For instance, there were Corinna and Michael scuba diving in the opening scene, and there were clips of the duo along with friends, skydiving from above Dubai's Palm Jumeirah.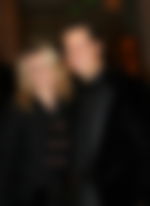 And finally, after racing and diving from miles above the ground, the film drives into skiing in Meribel, which toppled Michael's life upside down. Corinna even reveals that they were planning to head to Dubai rather than France, but ultimately opted to choose the latter.
That was when Michael's son, Mick Schumacher, and daughter, Gina Schumacher, show their faces. The former's words about his father would certainly feel like a stab to the heart.
The latter part of the film exclusively starred Michael's family, Gina, Mick, and Corinna, which could be quite emotional. Of course, there's Corinna's "he's here, but different" statement, which gives us a tinge of relief but also hurts at the same time.
Final verdict on Schumacher
ADVERTISEMENT
Article continues below this ad
Overall, it was no fun ride, but out-and-out emotional. The film, Schumacher, will provide a mild dose of relief for the fans who have missed Michael's presence. There were a few cameos coming from Mark Webber and even Sebastian Vettel.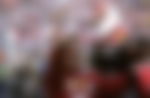 So, about the movie? Well, although the initial part of the film does seem a bit slow-paced, it certainly turns into an F1 car moving forward. There was an equal share of happy moments and absolutely heart-wrenching moments throughout the film.
ADVERTISEMENT
Article continues below this ad
Overall, a well-balanced film, that will treat Michael Schumacher fans well. 'Schumacher' is for anyone who thinks Michael is an arrogant, angry man. Netflix, with Michael's family and friends, have managed to present the other side of the 7-time world champion.
Watch Story: Inside Michael Schumacher's Car Collection