Seatless Mick Schumacher Labelled "The Best" Compared to His Peers on the F1 Grid In Bold New Message From Schumacher Clan
Published 12/10/2022, 5:25 AM EST

Follow Us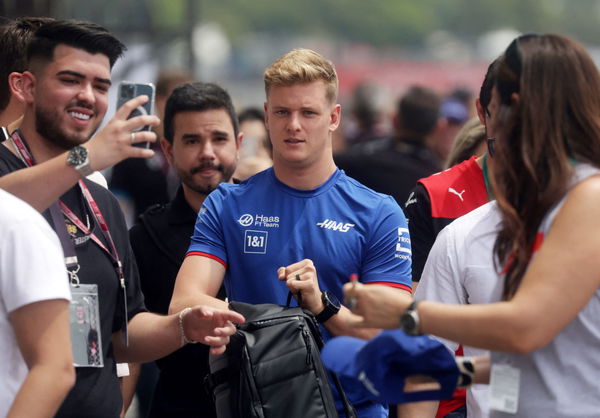 It was never going to be straightforward for Mick Schumacher. Standing up to the incredible standards, his legendary father, Michael Schumacher, has set. However, despite a poor season or two, his uncle, Ralf Schumacher, still believes he is among "the best" in the newcomers' category.
The former Formula 1 driver and Sky Sports expert defended his nephew during an interview. The German believes all rookies get two or three years to adjust and showcase their true potential in Formula 1 nowadays. Although "You just have different standards at Haas," he said, criticizing the American team.
ADVERTISEMENT
Article continues below this ad
Ralf Schumacher admitted his nephew Mick made a few mistakes at the start of the 2022 season. However, he still believes he's clear of all the drivers one would put in the newcomers' category.
"When you see the newcomers, Tsunoda, Zhou, and Mick, it's pretty clear that Mick is one of the better ones," he boldly claimed. (Translated by Google)
Ralf Schumacher even claimed his nephew is among "the best" young Formula 1 drivers. However, the different standards at Haas saw his nephew lose his seat. There's nothing they can do about it either, as he admitted, "You have to accept that, because the team now belongs to Gene Haas, and the leader is Guenther Steiner."
Everyone can question a team's decision. However, in the end, Haas went with the experience of Nico Hulkenberg. Although the criticism Mick received from his team was immense and unnecessary, according to his uncle.
Mick Schumacher needed more positive reinforcements instead of public criticism
ADVERTISEMENT
Article continues below this ad
The Sky Sports expert believes Haas, instead of encouraging young Mick, criticized him on a majority of the occasions. Such public criticism definitely affected his performance as well, according to the German.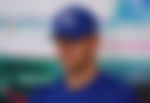 "You have to encourage such a young driver. You have to hug him from time to time. Of course, there has to be criticism, but the criticism was often very strong. I think that's a shame. Under such conditions, a driver doesn't bring great results," he added.
ADVERTISEMENT
Article continues below this ad
WATCH THIS STORY: Vettel & Mick's team got knocked out by Jimmie Johnson & Colton Herta
Whatever the reason may be, Mick Schumacher is out of a drive for 2023. However, do you expect to see the German back on the grid in 2024?
Edited By: Varunkumaar Chelladurai