Sebastian Vettel a Victim of "Domestic Politics" at Ferrari: Bernie Ecclestone
Published 10/28/2020, 7:19 AM EDT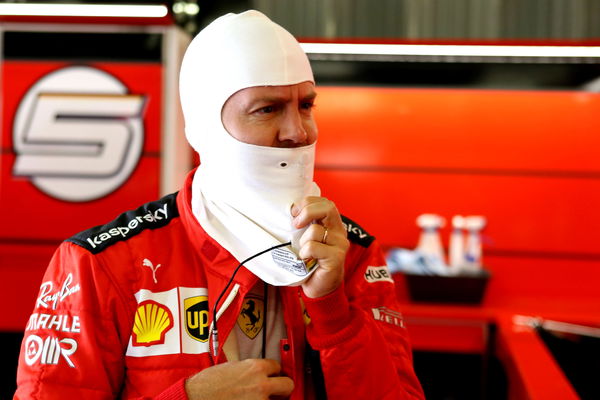 ---
---
Sebastian Vettel has been stuck in a downward spiral. In a nutshell, he keeps drifting away from the light of inspiration and confidence. However, all he looks forward to right now is the passing of the year and starting with Racing Point next year.
ADVERTISEMENT
Article continues below this ad
The team rebranded as Aston Martin declared Sebastian Vettel as their driver for 2021 many moons ago. The notice also led to the unfortunate declaration of Checo Perez being handed his notice. But after the rumors about Red Bull, Checo might finally breathe a sigh of relief.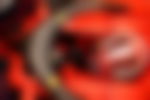 Bernie Ecclestone, the former boss of F1, was in an interview with Sport 1 earlier. Besides talking about several subjects around the grid, he expressed his views on Vettel's season.
ADVERTISEMENT
Article continues below this ad
From his words, you can very well find out whom he blames for the trauma in Vettel's career. "It wasn't that long ago that he [Sebastian Vettel] was seen at the top of the all-time leaderboard.
"Unfortunately, hardly anyone speaks positively of him now. In Formula 1, a driver is still dependent on his car. And his Ferrari doesn't seem to suit him well right now," expressed the Briton.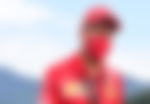 Sebastian Vettel is not responsible for failing Ferrari
Like several others, Bernie appears convinced that the SF1000s are the principal reason behind the German's downfall. However, the manner in which the critics are slamming him is depressing to even talk about.
Ecclestone went a step farther and called the Italians out directly. He said that Ferrari were always confused, and they seldom achieved a common ground. To further aggravate matters, he stated that even domestic politics influence the decisions at the scarlet camp.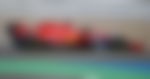 "Leclerc is definitely a huge talent. But that was Sebastian Vettel too, it still is. And he has more experience. So actually he should be in front. But since it is not, there must be other reasons.
ADVERTISEMENT
Article continues below this ad
"Ferrari has always been a somewhat unclear team, where domestic politics have always played a big role. It was actually only at the time of Michael Schumacher that everyone was pulling in the same direction.
"Fortunately, Sebastian Vettel has a new challenge at Aston Martin next year. Then he will give the answer to the doubters who no longer believe in his abilities this year," elaborated Bernie.
The old man from the UK may be out of business, but he still holds the knowledge about the intricacies of the circus that is F1. If he is certain that Vettel will pounce back at his haters, fans should sit back and wait for the next season.
ADVERTISEMENT
Article continues below this ad