Sebastian Vettel Admits F1 Not His Everything Amid Coronavirus Threat
Published 03/15/2020, 9:46 AM EDT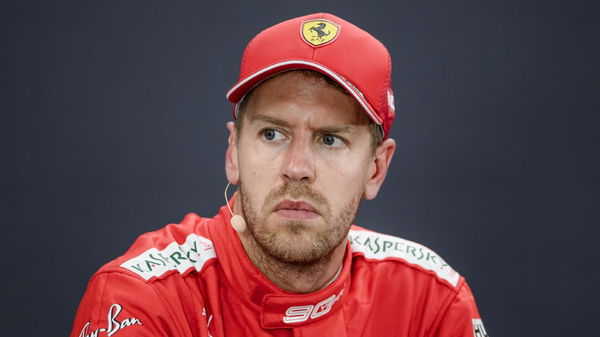 ---
---
Ahead of the Australian Grand Prix, Sebastian Vettel appeared in an interview with Motorsport.com. The 4-time world champion spoke about a variety of subjects and even opened up on the doubts surrounding the Coronavirus pandemic.
ADVERTISEMENT
Article continues below this ad
Vettel's interview took place long before the Coronavirus forced McLaren to withdraw. The McLaren withdrawal triggered a chain reaction and finally culminated in the Australian Grand Prix's eventual cancellation.
Sebastian Vettel confessed, "This sport is my life, consequently Formula 1 is also of great importance, but obviously I understand that for the general public, Formula 1 is a two-hour race that takes place every two weeks."
ADVERTISEMENT
Article continues below this ad
"In the end what we do entertains so many people, and although in this situation it is impossible to understand what awaits us and make predictions about what will happen, we try to keep as much normality as possible".
On the subject of dealing with the virus, he admitted that precautions will only take one so far. However, a time has to come where they put themselves in other's shoes. The F1 drivers and personnel depended on air transport staff and voluntarily appeared at the race track.
The German driver confessed that all drivers love racing. However, they have to be aware of what is happening in the world. Only then will they be able to adapt to their situation accordingly.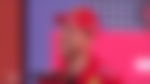 ADVERTISEMENT
Article continues below this ad
Sebastian Vettel outlines his priorities
Now that he is a married man with three children, his priorities have drastically changed. He admitted, "I can say that as far as I'm concerned it would be a mistake to think of Formula 1 as the center of the Universe and that the world revolves around it. Today I have three children and I'm old enough to understand that this is not the case. Formula 1 is definitely my passion and is a huge part of my life, but it is not the center of it all."
However, he insisted that his passion for Formula One has not diminished. He is thankful that F1 allows him the opportunity to travel and see a good slice of the world.
ADVERTISEMENT
Article continues below this ad
Sebastian Vettel also admitted that in his debut season, he had plenty of doubts about his F1 future. Since then, he has come a long way, with four back-to-back championships and all doubts have evaporated.