Sebastian Vettel Admits He's Glad Horrid Season with Ferrari is Over
Published 12/20/2020, 4:12 AM EST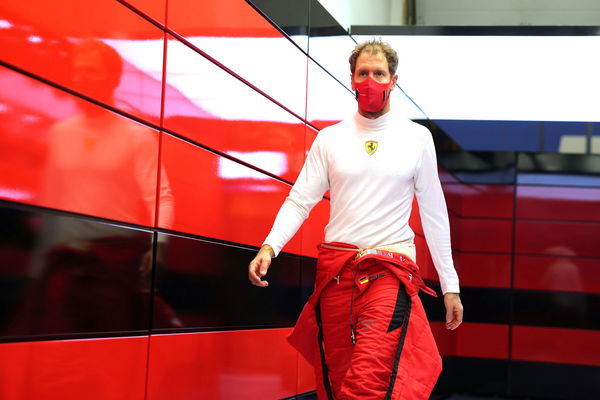 ---
---
Sebastian Vettel bid adieu to his former team from Maranello. After a tough year clouded with apprehension and secrecy, the German finally raced his last for Ferrari at Abu Dhabi.
ADVERTISEMENT
Article continues below this ad
Although the Maranello-based outfit sent him away with a warm farewell, the four-time champ is not thinking about it anymore.
Ferrari is a team where a lot of factors are at play. It is not just racing that they indulge in every weekend, but upholding their position in the sport is important. However, if they fail to deliver, the blame is on the drivers and Vettel was a victim of such a situation back at the team. Good for him, he is out.
ADVERTISEMENT
Article continues below this ad
Sebastian Vettel, as many stated, had gone down a downward spiral. The secrecy from the team and his failing form both had contributed to a lack of confidence.
Well, since then, all he has wished for is to drive for a team that could understand him. And he might have that at Aston Martin from 2021.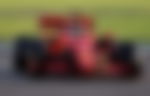 When the 'Prancing Horse' left Sebastian Vettel reeling, it was Racing Point that sought after him. Replacing Checo with Vettel, the team was the subject of a serious conspiracy. However, the end seems to have gone well for both, and Vettel is only concerned about his future.
"Naturally. Now I'm just looking forward to the new team, the new car, and the new environment," replied Vettel in an interview with Blick.
Sebastian Vettel thankful for all the lessons at Ferrari
Vettel would want to get ahead of his failure as soon as possible. He might show he is already out of it but those horrible spinouts will haunt him for long.
However, the game for the German has changed. Charged with new zeal and a new car, Vettel will look to regain his lost mojo.
The German may be annoyed with his former team but he is not dismissive. We have always known him to be a kind and generous personality and he still maintains to be so. On being asked about the six years at Ferrari, the german revealed some wonderful experiences.
"Life is a learning process everywhere. And there is a lot going on in the subconscious.  I was shaped by the team and the culture at Ferrari," remarked Vettel.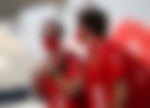 When Sebastian Vettel joined Ferrari, he was alongside Raikkonen, the Finnish legend. With his guidance and his companionship, the early days showed promise.
ADVERTISEMENT
Article continues below this ad
However, politics within the team made it bitter towards the end. With the shift in attention, the German was out of place and felt unwanted.
Although he holds no hard feelings for Leclerc, his esteem took a hit. However, he knows how to separate his emotions and inspirations and wishes Charles the best for his future.
ADVERTISEMENT
Article continues below this ad
Despite the internal feud in the team, their bond this year was commendable. Well, that is the true spirit of F1.