According to the latest reports from La Gazzetta dello Sport, Sebastian Vettel and Racing Point have allegedly agreed on a deal for 2021. Keep in mind, these are rumors, so treat anything you read below accordingly.
Apparently, Vettel and Racing Point (soon to be Aston Martin) have had an agreement for some time now. The reason behind Racing Point and Vettel keeping things under wraps is due to Perez's current condition.
Formula 1 can be ruthless at times, but announcing a new driver when the to-be replaced driver is recovering from a lethal sickness doesn't scream professionalism.
Racing Point may have avoided an absolute PR disaster by keeping things on the down-low for now.
Sebastian Vettel: The new face of Aston Martin?
Another interesting reason behind the delay in announcing Vettel allegedly has to do with finalizing the German's contract. Apparently, Racing Point and Vettel were tied up in discussing finances and Vettel's role within the team.
"The basis of the agreement has been substantially decided for some time. But Vettel's role had to be established. (and monetized)
"He would have had as Formula 1 ambassador of the new Aston Martin brand, which from 2021 will give the team its name. Well, the commercial details of the contract should now be in place too.
"Sergio Perez, the driver destined to be replaced by Vettel, contracted the coronavirus and was forced to miss a GP. So the team, for reasons of delicacy, could postpone the announcement of Vettel's engagement.
"And separation from the Mexican," reads a report from La Gazzetta dello Sport.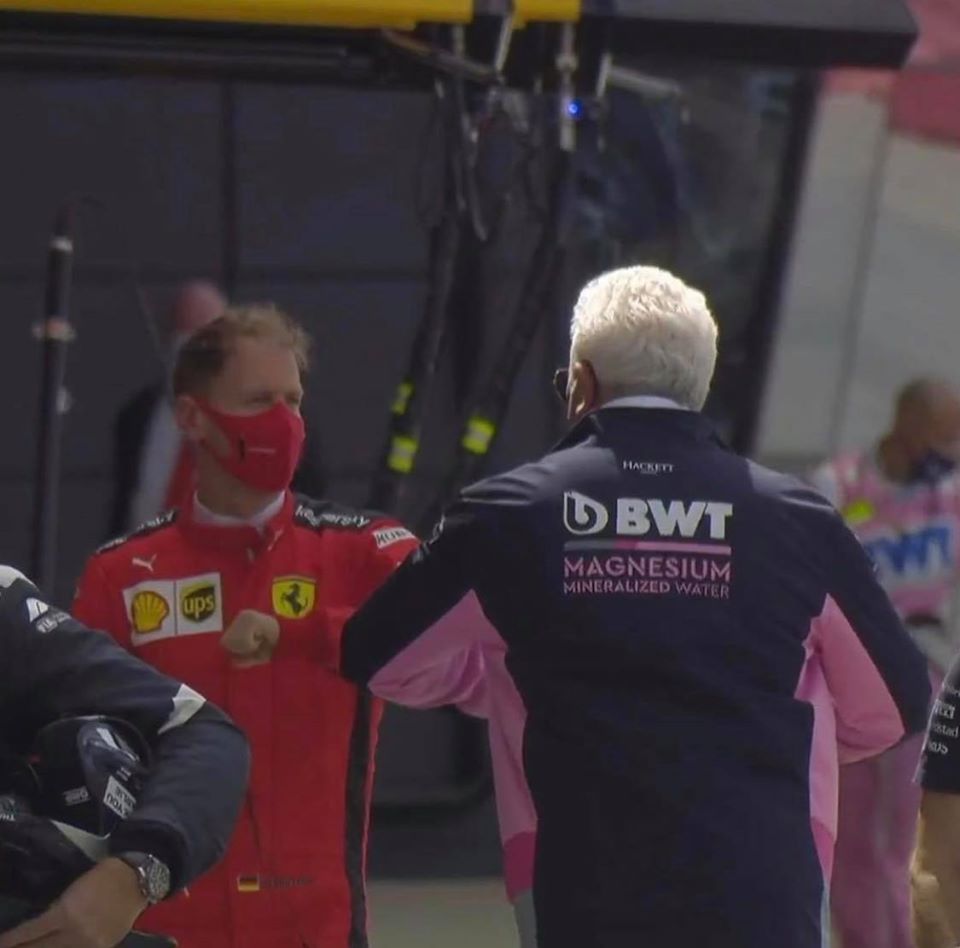 So far, Racing Point hasn't given any meaningful updates on its driver situation for 2021. Crucially, the team hasn't shot down any rumors suggesting Vettel could join the Silverstone outfit.
However, Team Principal Otmar Szafnauer revealed that reports of Perez's exit clause expiring on July 31 were false. A few weeks ago, reports emerged claiming Perez had an exit clause within his contract which would expire on July 31, paving a potential path for Vettel to replace him.
Sebastian Vettel has also remained coy about his future in the sport. However, he asserted that he didn't have any updates regarding his plans for 2021.
Silly season continues to amaze.
SOURCE- La Gazzetta dello Sport