"Sebastian Vettel and Lewis Hamilton are Pay Drivers in a Way" : Former F1 Driver Slams Pay Driver Tag
Published 06/01/2020, 6:06 AM EDT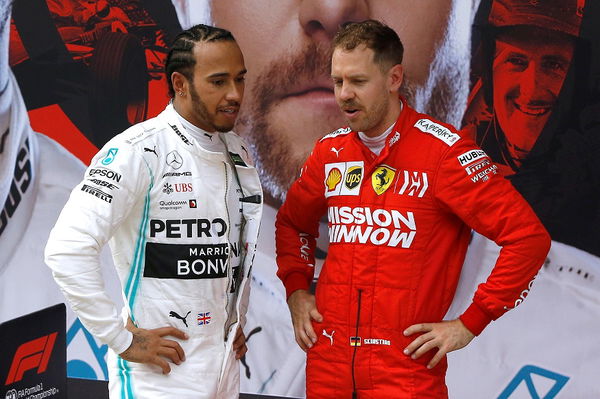 Recently, former F1 driver Christian Danner spoke about the supposed rise of pay drivers. He insists that the sport is not going to enter the pay driver era. Interestingly, he revealed that even the likes of Sebastian Vettel and Lewis Hamilton also had some form of financial backing.
ADVERTISEMENT
Article continues below this ad
Owing to the coronavirus crisis, midfield teams like McLaren and Renault are facing a financial issue. There are fears that this pandemic could result in teams relying heavily on drivers who have a fair number of sponsors backing them. However, Danner insists that the impact will not be too significant.
"Money always helps in Formula 1," he told RTL. "But nothing will change about the classic pay-driver. I assume that the driver market will be as balanced as in previous years. The drivers who leave will be replaced by other talented drivers."
ADVERTISEMENT
Article continues below this ad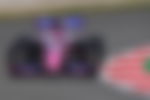 He also had interesting things to say about Sebastian Vettel and Lewis Hamilton
ADVERTISEMENT
Article continues below this ad
Danner continued, "Ultimately, almost all Formula 1 drivers are pay-drivers in a certain way. Sebastian Vettel was promoted by Red Bull long before Formula 1, and Hamilton was financed by McLaren during his karting times."
The German also defended the likes of Lance Stroll and Nicholas Latifi. Both drivers often get painted with the pay-driver brush. Lance's billionaire father owns Racing Point, while Latifi's father is linked with a Williams team buyout.
Danner noted that deep pockets aside, Latifi and Stroll had impressive results. Last year, Nicholas Latifi finished as the runner-up in Formula 2, while Stroll won the Formula 3 championship in 2016.
ADVERTISEMENT
Article continues below this ad
The 62-year old also mentioned Nikita Mazepin and Guanyu Zhou, both of whom have rich parents, but are equally talented. He even mentioned Mick Schumacher, who brings a lot of sponsors to help him in Formula 2.
He concluded, "Latifi brings money, that's for sure, but George Russell is from Mercedes so there is definitely a financial benefit for Williams, such as engine discounts."