Sebastian Vettel Clarifies His Actions Toward Saving the Environment Not a Publicity Stunt
Published 10/02/2021, 5:11 AM EDT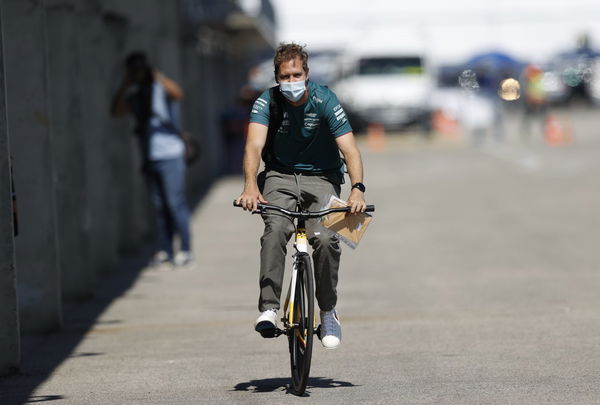 ---
---
Over the years, Sebastian Vettel has gained a lot of respect from the entire Formula 1 community, thanks to his deeds towards the environment. The German has constantly been voicing out against the ever-growing environmental crisis, and often expressed his words into action, with Silverstone being the prime example.
ADVERTISEMENT
Article continues below this ad
Amidst such sound opinions in recent times, one might wonder if Vettel is pulling off such incredible actions to gain publicity. Well, absolutely not! Indeed, Vettel reckoned that environmental interests must always be credible and never used for publicity stunts.
What did Sebastian Vettel say?
ADVERTISEMENT
Article continues below this ad
As reported by Autosport, Vettel opened up that his good deeds to the environment are not because he wants people to look at him. Instead, he opined that all of his initiatives make sense and that they actually provide a bit of change to the surroundings.
"I'm not doing these things to just have people look at it," Vettel said.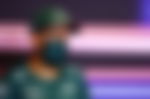 "The first thing that I always want to ensure is that actually whatever I do, it makes sense. And it actually helps the place where we are and whatever we are doing.
"So I should speak about the initiatives for the bees. We've created some space or place for them to live and come back to. So that's always the prime interest," Vettel added.
It all started in 2020 when Vettel utilized the pandemic to learn about organic farming as an intern to gain insight into agriculture. Soon, he signed up as the ambassador of BioBienenApfel, an initiative that encourages the world to conserve bees.
Priority is to make it credible for me: Vettel
Vettel affirmed that it would be great if people start taking interest in saving the environment, which might, in turn, inspire the ones around them too, possibly causing a chain reaction.
ADVERTISEMENT
Article continues below this ad
"It's great if people are taking interest. And it, therefore, inspires others to maybe do similar, to think about it or question their activities and their behaviour, to just see how they could possibly contribute," he said.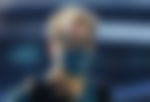 "But I think the first priority is always to make it credible for me, that it does make sense. It's great to say what we should do and talk about it. But, I think you need to do it as well yourself."
ADVERTISEMENT
Article continues below this ad
Overall, after gaining immense success on the track, Vettel's part-focus is now on the environment. From cleaning the stands at Silverstone to building a hotel for bees in Austria, Vettel is indeed bringing about a change to the surroundings. So, will more drivers join the German in this initiative?
Watch Story: When F1 Drivers Had a Blast on Top Gear Featuring Hamilton, Vettel & Ricciardo