Sebastian Vettel Confesses He Hasn't Watched F1 Drive to Survive
Published 04/01/2021, 12:50 AM EDT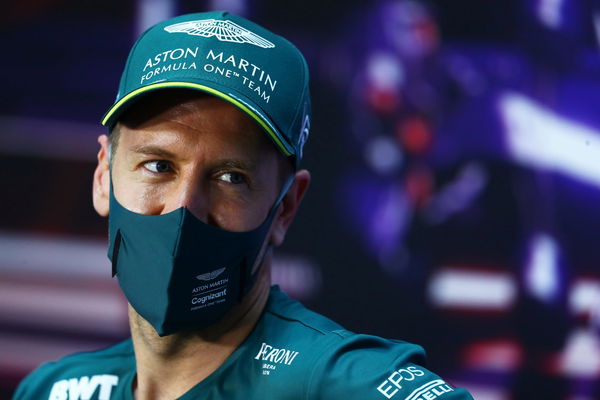 ---
---
Recently, Aston Martin duo Sebastian Vettel and Lance Stroll sat down for a small game. The teammates asked each other various questions where they had to fill in the blanks from comments that fans made. Needless to say, the four-time world champion and the young Canadian had a lot of fun. There were also a few surprising confessions, particularly from Vettel.
ADVERTISEMENT
Article continues below this ad
Apparently, he has not watched Formula 1: Drive to Survive yet. For this particular question, Vettel noted that Stroll praised Drive to Survive for its content. After Stroll asked for some hints, Sebastian Vettel said, "I don't know, because I didn't see it. You must have said, it says, 'Lance says he and Lawrence [Stroll] go way back.'"
ADVERTISEMENT
Article continues below this ad
Sebastian Vettel has not had a good start to his Aston Martin career
If we're being honest, the switch to Aston Martin heralded a new dawn for the German driver. After years of struggling and coming up short at Scuderia Ferrari, Vettel needed a breath of fresh air. Unfortunately, his performance at the season-opening Bahrain Grand Prix was less than spectacular.
In contrast to Seb's start, Lance Stroll enjoyed a reasonably decent race and picked up a point. Of course, the team is aware that they cannot expect Sebastian Vettel to be flawless immediately. So, it is more realistic to expect that he will take some time to attune himself to the car before getting up to speed.
ADVERTISEMENT
Article continues below this ad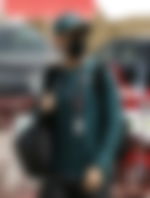 Of course, Vettel cannot be judged on the basis of just one race. Instead, his performance will be gauged over a period of time. Hopefully, the four-time Formula One world champion can try his best in his new team.
Without a doubt, Vettel could be a great understudy for Lance Stroll. Due to Vettel's seniority, his experience and inputs can help in the car's development, as well as Stroll's.
ADVERTISEMENT
Article continues below this ad