Sebastian Vettel Criticises F1 "For Taking the Focus Away From the Real Problem"
Published 03/03/2021, 11:29 AM EST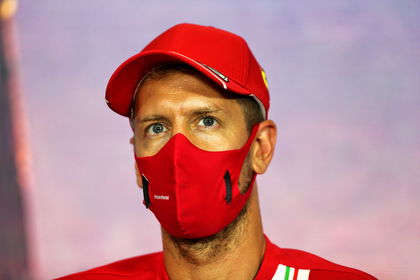 ---
---
In a bid to make the sport more entertaining, F1 is planning to introduce the concept of sprint races to an F1 weekend. However, Aston Martin driver Sebastian Vettel isn't a big fan of the idea.
ADVERTISEMENT
Article continues below this ad
Although sprint races aren't a certainty as of yet, the initial plan is to trial the idea at three venues on a Saturday. The sprint races will essentially be used as a qualifying round in order to determine the starting grid for the main race on Sunday.
An unenthusiastic Vettel who was part of Aston Martin's car launch said, "I don't know what the thinking is behind it. I don't like it. Why would you have a pre-final to a final? What's the point of that? I don't understand it."
ADVERTISEMENT
Article continues below this ad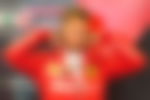 However, he revealed that he won't decline participating in the sprint race if that is indeed the direction F1 chooses to adopt. He added, "Obviously if there is a race on Saturday, then I will have to take part because I still want to drive on Sunday, but from my point of view, it makes no sense."
Sebastian Vettel believes sprint race can't be F1's solution
The German driver believes that the sprint races are merely a sign of a larger problem that F1 needs to fix.
He said, "I think if you have to introduce something like this, then there is something else that you need to fix other than the format, or another race, or another two minutes, or a Q4 or Q5, or whatever it is.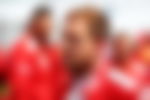 "Maybe it's shifting or taking the focus away from the real problem. It's more of a patch rather than a fix."
F1 traditionalists may side with Vettel. A change so drastic is always bound to have criticism. Nevertheless, the sport's main reason behind the idea would be to increase viewership and in turn revenue by having a race on Saturday.
ADVERTISEMENT
Article continues below this ad
Whether that plan will actually come to fruition remains to be seen. But as for Vettel, he'll be content with focusing on the job at hand. And that is preparing for the pre-season tests and the first race in Bahrain on March 28th.
Will Vettel be able to avenge his nightmare campaign last year? We shall find out soon.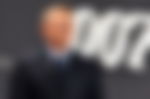 ADVERTISEMENT
Article continues below this ad