Sebastian Vettel Expecting Much Better Outing With Aston Martin Than Red Bull F1
Published 01/24/2021, 7:24 AM EST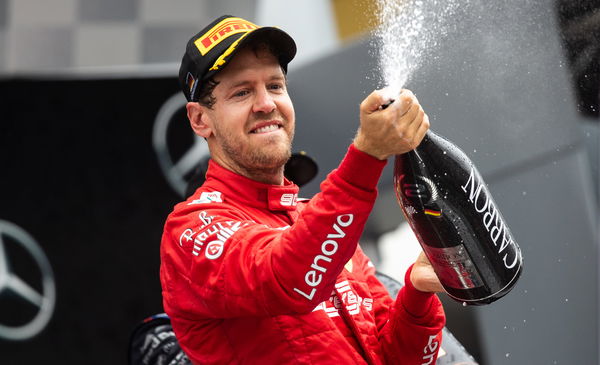 ---
---
Sebastian Vettel is just a month away from resetting his F1 career. Following a decent outing with Ferrari, a top-field team, Vettel will be falling back to the mid-field team, Aston Martin.
ADVERTISEMENT
Article continues below this ad
This might feel like a deja vu for the German, considering it was a similar mid-field team that eventually gifted him the four world championship titles.
Red Bull were racing amongst the mid-field of the grid during the latter part of the 2000s. However, after Vettel's signing, the team blew up in performance and were, at one phase, unbeatable.
ADVERTISEMENT
Article continues below this ad
Hence, this similar scenario of AM signing may have gotten fans thinking, 'could this move kindle the re-birth of the world champion?'
Well, the odds of it happening are reasonable. Moreover, Vettel has much better positives to look at now than he had when he joined Red Bull.
What did Sebastian Vettel say?
Speaking to F1-Insider, the 4-time world champion sounded quite optimistic about his soon-to-begin term with the world-famous British team.
"On paper, there are certainly some things that seem similar, but I think the situation is different. Mainly because I'm at a different point myself today," he said. "At a better point, with far more experience, with a clearer view."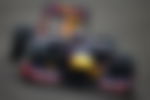 Looking at Aston Martin, the team has a billionaire owner, Lawrence Stroll, who is ready to throw in any amount of money to witness his team's success.
Despite the name and ownership changes, the team are stuck behind the top three since the dawn of Force India. Hence, they are now hungrier than ever to climb up to the next step and inch towards their primary goal – lifting that constructors' title.
The approach is completely different: Vettel
Considering the massive experience, Vettel is looking to approach his upcoming season from a different perspective, unlike any of his past seasons.
ADVERTISEMENT
Article continues below this ad
"You cannot really compare the two starting points with each other," he said. "At that time I did not have the knowledge that I have today, so the approach is completely different."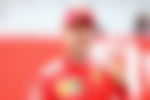 Overall, there are more positives to look at than the negatives of Vettel joining Aston Martin. The team, being an England-bound outfit, will be a perfect fit for the German.
ADVERTISEMENT
Article continues below this ad
So, will the #5 driver manage to utilize the positives to the fullest, and consequently carry Aston Martin to the top, as he did with Red Bull? Well, let's wait and watch if he can reiterate the history.