Sebastian Vettel Frustrated By Widespread Ignorance : "As If We Don't Care"
Published 02/19/2021, 7:52 AM EST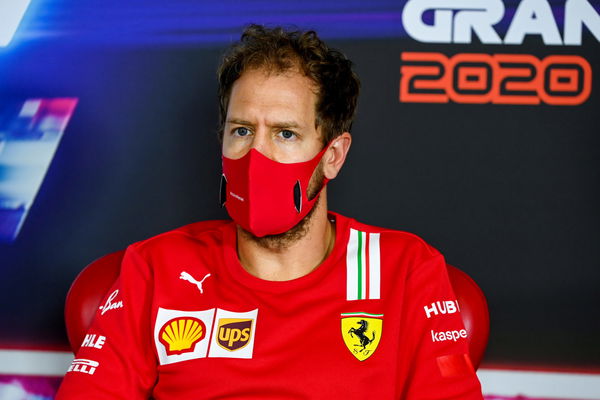 ---
---
Despite being a four-time F1 world champion, we don't know much about Sebastian Vettel outside of F1. The German is a fiercely private individual who rarely expresses his thoughts. But when he does, he has everyone's attention in the room.
ADVERTISEMENT
Article continues below this ad
Now, F1 is a sport that cops up significant criticism for the harm it does to nature. Whether it is using an absurd amount of fuel, it requires, or the gas-guzzling nature of its cars, it does not have a good standing with the environmentalists.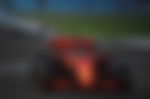 However, Sebastian Vettel is someone who cares deeply about mother nature. He recently backed FIA's call to go carbon neutral by 2030. But, he feels that the general world is too disconnected from its surrounding environment. In an exclusive interview at Beyond the Grid last year, he said –
ADVERTISEMENT
Article continues below this ad
"I find it interesting and in the end, it goes back to education. It goes back to where we, not necessarily brought up, but taught, in a way, the right things. We get taught so much if you look at school and kids. Most of that is we forget it anyways.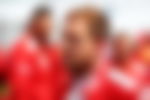 "So, I don't want to sound too pessimistic, but I don't think that we are treating things with the proper respect that they deserve. Whether it is an animal, which is obvious because it's moving or because it's alive and you have a connection, but with other things as well."
Sebastian Vettel points to the example of farming
The former Ferrari driver believes that it should be of utmost importance that people care about what they are putting in their mouths. But in this fast-moving world of today, no one stops to think about their consumption patterns. To some extent, it annoys Vettel –
ADVERTISEMENT
Article continues below this ad
"And now bridging to farming, we should be aware of the fact that this is the stuff that we actually fuel ourselves with… I don't think there's anybody that sort of wants to throw that away. But yet with our habits sometimes and with what we consume, it's as if we don't care."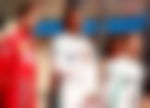 While he may not be as outspoken as someone like Lewis Hamilton, he sure wants to make a difference as well. In F1's push to attract the modern audience with sustainability, Seb is a very key piece. The German comes up with an interesting epiphany and we should all pay attention to it.
ADVERTISEMENT
Article continues below this ad