Sebastian Vettel Grateful for F1 Break in 'Unforgiving' 2021 Calendar
Published 04/13/2021, 3:18 PM EDT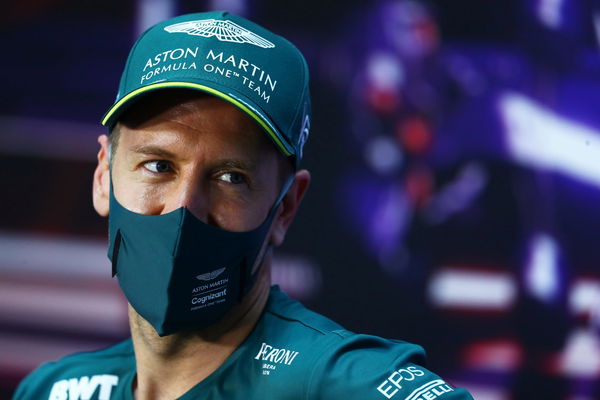 ---
---
One driver who would have been happy to see the back of Bahrain is Sebastian Vettel. The start to the 2021 F1 season couldn't have gone any worse for him. But at the very least, he can take a breather and reflect on it; a luxury he won't be offered very often this season.
ADVERTISEMENT
Article continues below this ad
For the first time in the sport's 70+ years illustrious history, a season will have a 23-race calendar. Hence, this year will be taxing like no other, with numerous back-to-back race weekends. Not to the forget the increasing marketing activities that will be crammed in between.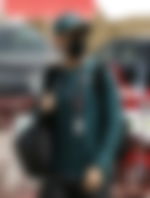 So, if the going gets tough on the track, the drivers may not have the opportunity to go back to the drawing board and look for improvements. Their imminent focus will turn sharply on to the incoming Grand Prix. So, Vettel is grateful that this mini-break can help them in improving car performance, and perhaps his own.
ADVERTISEMENT
Article continues below this ad
"I'm excited to get going this weekend. It's been good to have that little bit of an extra gap between these first two races–this year's calendar won't always be so forgiving–but that just gave us an extra opportunity to look at the data and understand where we need to improve the AMR21," said Sebastian Vettel.
Sebastian Vettel looking to 'attack' at Imola
The pressure is mounting on the German from all sides. After his tumultuous spell at Ferrari, the general F1 community expected him to turn over a page. Now that he is free of the internal politics, a former Red Bull teammate wants him to translate his 'happier' self on the track.
"I think he'd be happier at Aston Martin – certainly be happier there Monday to Friday. But what's the stopwatch doing? That's the biggest barometer and he knows that better than anyone," said Mark Webber.
ADVERTISEMENT
Article continues below this ad
He certainly is aware of the noise surrounding him. But he has assessment to offer that would be music to his loyal legion of fans – "As a track, Imola is a very different challenge to Bahrain: it's a track that you can really attack, so I'm looking forward to it."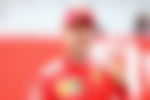 Let's hope that Imola is the dawn of a confident spell for Vettel.
ADVERTISEMENT
Article continues below this ad