Sebastian Vettel Hints at There Being an Undisclosed Reason Behind Trialing Sprint Qualifying in F1
Published 04/30/2021, 6:06 AM EDT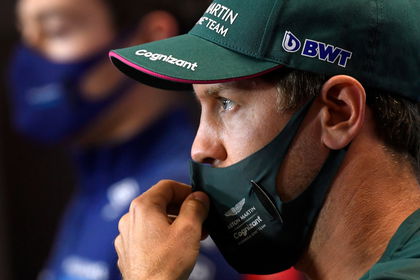 ---
---
Sebastian Vettel has always been skeptical about the idea of introducing the sprint qualifying format to F1. However, with the plan set to go ahead, the 4-times world champion is keen on seeing if the format can change his ideologies about it.
ADVERTISEMENT
Article continues below this ad
He did mention that the sole purpose of the sprint qualifying format cannot be to bring more excitement to the table. Vettel hinted at there being a bigger reason that remains undisclosed.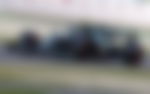 Speaking at the drivers' press conference at Portimao, Vettel said, "Obviously it's decided so we'll give it a go. The reasoning behind this, there's probably two ways to explain it but the official one is that should be more exciting. We'll see if it's more exciting. I hope it is."
ADVERTISEMENT
Article continues below this ad
The plan to introduce this new feature to an F1 weekend has been given the green light. They will try it at three races this year. However, The venues haven't been confirmed as yet, but rumors suggest, Silverstone, and Monza will be involved.
Sebastian Vettel hoping sprint qualifying delivers on its promise
The German driver is keen to stick to the adage of 'if it ain't broke then don't fix it.' But he doesn't mind giving the new format a try. If it works, well and good. But if it doesn't, Vettel wants F1 to stick with the classic qualifying sessions.
He said, "If it turns out to be more exciting and the people like it, then maybe we'll all have to sort of reset and adapt. If they don't like it and we don't like it then we should go back. I'm generally against creating a mess on purpose, otherwise you just might roll the dice.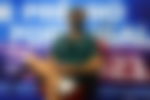 "But we'll see. Hopefully the cars get closer and closer to each other so we don't need to think about more of these things. But as I said, now I'm pretty open and we'll see how it turns out."
ADVERTISEMENT
Article continues below this ad
The new format may certainly prove to be a refreshing spectacle as and when it takes place. But for now, all eyes will turn to this Sunday's race in Portugal.
Vettel himself will be keen to hit the track as soon as possible. His first two races at Aston Martin have been nothing short of a nightmare. The German will be hoping to have a much better weekend this time around. Can he open his points tally for the season? We shall soon find out.
ADVERTISEMENT
Article continues below this ad