Sebastian Vettel Justifies Stroll's Aston Martin Seat: "Takes a Lot of Talent to Do That"
Published 03/05/2021, 3:14 AM EST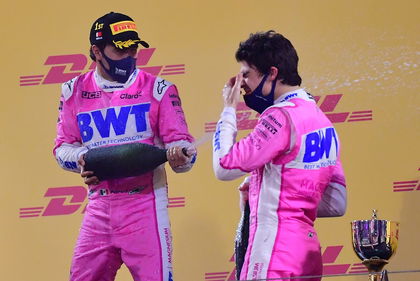 ---
---
Aston Martin Racing was among the latest teams to recently launch their car ahead of the 2021 F1 season. New driver pairing, Sebastian Vettel and Lance Stroll were in presence during the event and spoke glowingly about the machinery.
ADVERTISEMENT
Article continues below this ad
Stroll, who has been with the team for a few years now, has definitely grown into a driver that deserves to stay on the F1 grid. But despite his successes, he has received criticism for a different number of reasons.
Speaking in an interview, Vettel has moved to offer a fitting defense of his new teammate. He said, "As for speed, of course I've never ridden next to him. So we'll see. But I think some of the things he's been through aren't fair. I think he's proven many times that he's very fast."
ADVERTISEMENT
Article continues below this ad
"I think if you only take pole position in Turkey, then those were probably the most difficult track conditions I've ever had in twelve, 14, 15 years of Formula 1 have experienced." (translated via Google Translate)
Stroll got on pole in the 2020 Turkish GP, said Sebastian Vettel
"Not only to stay on the track, but also to catch the lap, and he managed to get on pole. So it takes a lot of talent to do that."
There is almost a sense that a mentor-protégé relationship could develop between Vettel and Stroll. The former being a seniority figure in the sport has quite a lot to partake with Stroll, which can only benefit the young Canadian.
"So I think it's going to be an exciting and challenging year for both of us. But as I said, I'm happy to share everything I know, for the team and for Lance too," concluded Vettel.
Vettel and Stroll know the weight of expectations on their shoulders in 2021
Most F1 fans are keen to look at how Aston Martin gets going in the upcoming campaign. The team finished fourth last season but led the charge for a Top 3 spot across the majority of the races.
ADVERTISEMENT
Article continues below this ad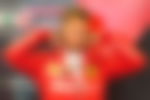 With Vettel at the helm, and Stroll looking to add to his results tally from his previous season, things only bode well for their fans. The inclusion of the veteran German driver means they will start to expect the odd race win, much like the way Sergio Perez did at Sakhir last year.
Therefore, both drivers will certainly feel the pressure to deliver, but will look to take it upon themselves positively. Their first assignment for the 2021 campaign will begin once the lights go out in Bahrain on March 28.
ADVERTISEMENT
Article continues below this ad
MORE – Is this the Devious Reason Behind Mercedes and Ferrari's Support for F1 Sprint Races?