Sebastian Vettel & Lewis Hamilton Have Contrasting Views Over the Controversial Eau Rouge
Published 08/28/2021, 3:39 PM EDT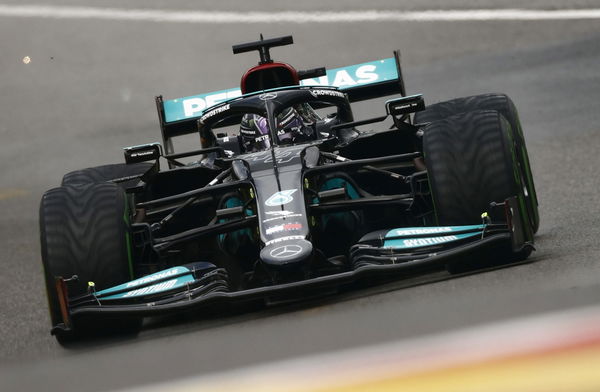 ---
---
What a qualifying session at Spa. The rain murked everything during the session, especially in Q3. Lando Norris, unfortunately, spun out of control in Eau Rouge; eventually crashing into the barrier at Raidillon. The notorious corner is infamous for the crashes that take place. As a result, looking at today's incident, Sebastian Vettel shared his piece.
ADVERTISEMENT
Article continues below this ad
Vettel commented on the approach to Eau Rouge. "Maybe Eau Rouge got too easy over the years & thus too fast. Obviously, the cars have a lot of grip, but maybe we should make it tighter again, just like before, so it becomes more of a challenge again."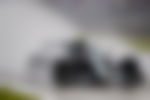 Hamilton countered the statement, begging the need for only a minor change. '"I think they've just got to get rid of the bump and then leave Eau Rouge as it is," said the Mercedes driver. "But they'll do what they do. I don't feel they need to spend the money."
ADVERTISEMENT
Article continues below this ad
With the two contrasting views on the corner, does the approach change or the track itself? Hamilton had shared his concern with the bumpy corner after the practice session on Friday; it looks like the uneven surface affected Hamilton's race today as well.
Eau Rouge at the Belgian GP
ADVERTISEMENT
Article continues below this ad
Lando Norris's late crash wasn't a one-off incident. The W series saw a 5-car crash due to the slippery conditions of the track accompanied by the challenging corner of the circuit. With these multiple crashes, it has lived up to its reputation.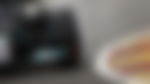 While changes are planned for the 2022 season, Lewis Hamilton hopes the renovations won't make any difference. He comments, "I love Eau Rouge, its the way it is, but the fact that this track still holds the essence of that danger, I think, its good, I hope the changes don't take that away."
ADVERTISEMENT
Article continues below this ad
While no changes can be made this season, drivers will need to ensure that they steer clear of another incident. Vettel's argument calls for big changes to the circuit, while Hamilton believes the track needs to even out. Nonetheless, the Belgian GP has once again given drivers the ultimate challenge, as Sunday's race is surely one to look forward to.
Watch this story: From Jimmy Kimmel to Ellen: Lewis Hamilton on Talk Shows