Sebastian Vettel : Mclaren CEO Makes a Sad Statement Concerning His F1 Future.
Published 05/15/2020, 11:10 AM EDT
---
---
Ferrari have moved rapidly to report the substitution of Sebastian Vettel for next season after the German declared he wouldn't sign an agreement expansion.
ADVERTISEMENT
Article continues below this ad
The four-time title-holder has only a few months left on his present arrangement at Ferrari. It was reported not long ago that he wouldn't expand the deal.
Vettel enjoyed the majority of his accomplishment in the game at Red Bull. The German will currently search for another drive for next season. It has just been reported who is supplanting him at the Italian goliaths.
ADVERTISEMENT
Article continues below this ad
Ferrari reported that Carlos Sainz who would be taking the vacant seat of Sebastian Vettel for the 2021 and 2022 season. He will be partnering up with Charles Leclerc. The Spaniard will be racing for his 6th season in 2020. He will be driving for Mclaren in the current season with whom he signed after the 2018 season. Carlos came 6th in the drivers' championship in the 2019 season with a 3rd position finish in Brazil.
Daniel Ricciardo will be coming in place of Carlos Sainz in Mclaren for the 2021 season. The Australian racer will be sharing the drive with the young Lando Norris.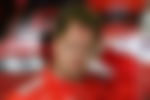 McLaren team principal Zak Brown says that Carlos Sainz's deal with Ferrari "didn't come as a surprise" as conversations had begun once again the winter. He likewise uncovers that Daniel Ricciardo, not Sebastian Vettel, was consistently the group's main contender to supplant him.
"We went after Daniel a couple of years ago and narrowly missed out," Brawn said on Sky F1 Vodcast. "So we've been a fan of Daniel's for some time.
ADVERTISEMENT
Article continues below this ad
"Obviously he went to Renault [from Red Bull] and we brought in Carlos and Lando [Norris] who have done a fantastic job.
Vettel's choices for next season seem constrained. He can drive for Renault. Albeit various reports recommend that Alonso is maybe the main contender. In the meantime, Brown thinks the German may retire.
"It really depends, if Seb looks around, it doesn't look like there's a Mercedes or Red Bull opportunity for him, there's not a McLaren opportunity for him, clearly not at Ferrari, so the next best is Renault.
ADVERTISEMENT
Article continues below this ad
"And the next question is does Seb want to go with a team that is probably not going to win in 2021? It's a great team and they too should be moving up the grid but I think unless Seb wants to restart a journey with a team that's back on a journey – then I think he'll end up probably leaving the sport unfortunately."