Sebastian Vettel Needs to Stop Swearing at the Referee: Tom Clarkson
Published 08/31/2021, 6:10 AM EDT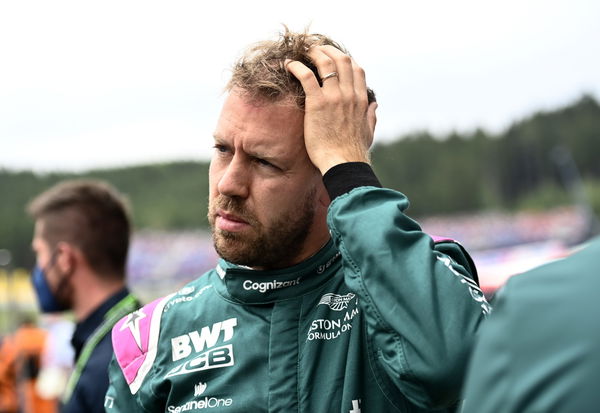 ---
---
One of the talking points about the Belgian Grand Prix weekend was Lando Norris's horrific crash at Eau Rouge in qualifying. The conditions at Spa were horrible, and just before the McLaren driver had his accident, Sebastian Vettel suggested calling the session off.
ADVERTISEMENT
Article continues below this ad
When he was made aware of Norris's crash, the German was furious and expressed his rage on the team radio. However, podcast host, Tom Clarkson feels that the 4-times world champion was wrong to do, and should keep his emotion in check.
Sebastian Vettel needs to keep his head cool, states Tom Clarkson
ADVERTISEMENT
Article continues below this ad
As the conditions worsened during the quali session, Vettel suggested that it should be red-flagged. In a matter of seconds, Norris crashed his McLaren as he headed up Eau Rouge. Vettel was raging on the team radio and even drove up to Lando to see if he is alright.
Clarkson felt that Vettel's rage was uncalled for, and should keep his emotions in check when driving an F1 car. Speaking on the podcast, F1 Nation with TC, Pinks & Damon, he said, "The one thing I would say is in the immediate aftermath of Lando's crash on Saturday. He got on the radio didn't he, and said I effing told that we should have red-flagged that."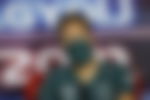 "And, I thought was too much, cause he was effectively swearing at the referee then. And I felt Sebastian needs to reign it in a bit and let's not forget. Two days earlier, Damon, he'd actually being saying that the rules should be changed. Because he found it so bitter to lose second place in Hungary, and there should be more leniency." 
Being told by Natalie Pinkham that his emotions were high after seeing Norris's crash. Clarkson replied, "Of course, but I think you have to have control of your emotions in a Formula One car. And you don't swear at at the ref, in the same way you don't do a stupid overtake or stupid lunge down the car in front."
Watch Story: From Serena Williams to Chris Hemsworth: Celebrities Lured by the Glitz and Glamor of Monaco
What did Vettel say after seeing Norris crash at Spa?
There was rain throughout the Grand Prix weekend. But as Saturday's quali session entered Q3, the conditions got worse. The 4-times world champion suggested that the session be called off, as it was a safety hazard for the drivers on the track. And, just minutes later, he was told that Norris had a major crash up Eau Rouge.
It was no surprise that Vettel was furious and soon came on the team radio to vent out his anger. He said, "What the f**k did I say? What did I say? Red flag. Yeah, f**k me. It's unnecessary. After calming down he asked whether Norris was okay. He later headed up to the incident to check for himself and relived that Norris was unharmed.
The German champion would hope for better conditions at Zandvoort for the Dutch GP. Vettel will wish not to see such terrible weather in the Netherlands as compared to Belgium, and that drivers are safe as they zip around the track.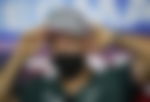 ADVERTISEMENT
Article continues below this ad
ADVERTISEMENT
Article continues below this ad