Sebastian Vettel Open to Leaving Ferrari F1 in 2021
Published 03/04/2020, 2:20 AM EST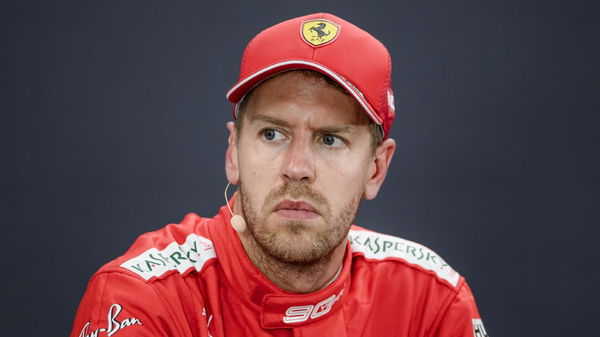 ---
---
Scuderia Ferrari driver Sebastian Vettel has opened up to the possibility of leaving the team and moving elsewhere. The 4 times World Champion will be out of contract at the end of 2020 and is yet to announce his future plans in the sport.
ADVERTISEMENT
Article continues below this ad
Sebastian Vettel open to leaving Ferrari
A German driver and an Italian team. This is perhaps one of the most iconic pairings in F1 history. When Sebastian Vettel first joined Ferrari in 2015, he was hoping to emulate his childhood hero – Michael Schumacher. Unfortunately, things haven't quite panned out as expected for Seb.
ADVERTISEMENT
Article continues below this ad
Vettel will be entering his sixth season with Scuderia Ferrari and is yet to capture the elusive World Championship. Winning in Formula One is one thing, but winning for the red team is something else. The rich heritage and grandeur that Ferrari exudes is like no other team. This is why many drivers strive to win titles whilst donning the famous red outfit.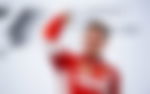 It would be unfair to pin the blame entirely on Vettel for the lack of championships. The Scuderia hasn't been the same indomitable force that it once was. The team has taken a step back in terms of car development and hasn't really been able to challenge Mercedes on a consistent basis.
Team principal Mattia Binnoto has hinted that Ferrari's primary candidate for its vacant seat is Vettel. Binnoto also revealed that contract talks were underway, but so far there hasn't been any announcement from either party.
Vettel has accepted the possibility of a future in F1 without the red team. The German cited Michael Schumacher as an example of someone who left Ferrari to explore other teams. This could suggest that Vettel is still interested in F1 and could continue driving from 2021 albeit for a different team.
Speaking to Sport Bild, Vettel acknowledged the possibility of driving for another team.
ADVERTISEMENT
Article continues below this ad
"It is. I think there is even an example of a German who went somewhere else after Ferrari if I remember correctly."
Vettel also revealed that he still enjoyed driving and planned to stick around in F1 in the future.
"I had a little bit of time in the winter and I used it to make up my mind that I definitely want it (to continue) and that I still enjoy it,"
ADVERTISEMENT
Article continues below this ad
With multiple drivers out of contract, the 2020 silly season will be intriguing.