Sebastian Vettel Opens up on THAT Picture With Racing Point F1 Boss Lawrence Stroll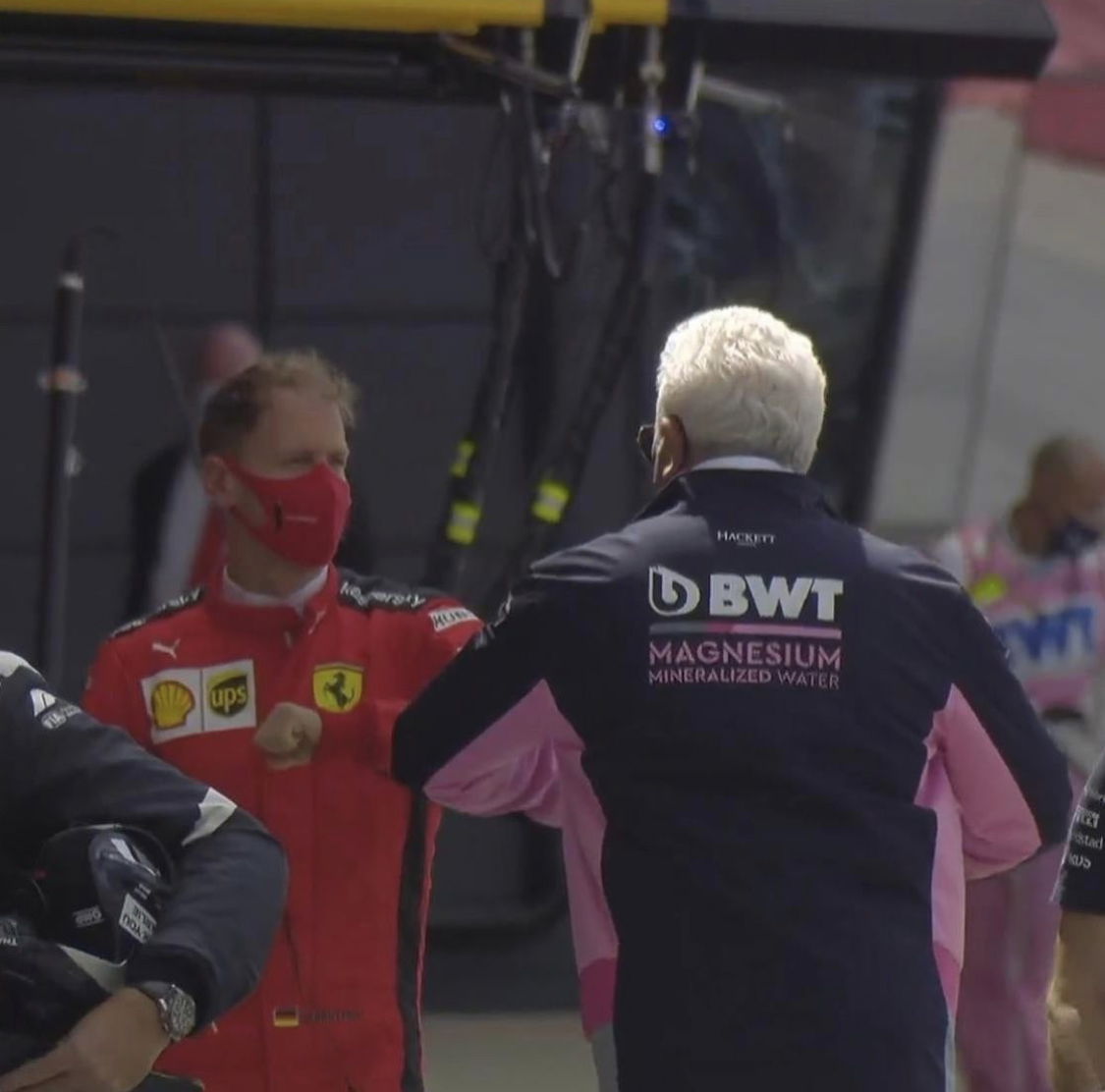 Social greetings, while seemingly insignificant, play a major role in fanning the flames over F1 rumors. It's not a strange sight to see drivers greet and chat with their F1 rivals or Team Principals. However, one particular photo emerged, which sent the rumor mill into a tizzy.
At the British Grand Prix, Sebastian Vettel gave Racing Point owner Lawrence Stroll a friendly 'elbow bump' whilst walking in the paddock. Seb dutifully followed social distancing, but social media went into overdrive over his actions.
I was also giving elbow greetings to Toto: Sebastian Vettel
For those uninitiated, rumors have linked Vettel to a potential drive at the Lawrence Stroll led-Racing Point/Aston Martin next season. Vettel's innocent social courtesies didn't stop fans from speculating over what an 'elbow bump' with the German's alleged future boss could mean.
Turns out, and to no surprise, it meant nothing. When asked about his hotly debated encounter with Stroll Sr, the 4-time World Champion didn't have an engaging answer.
"I was also giving elbow greetings to Toto [Wolff] and to Christian [Horner] and other people in the paddock, so…" Vettel said.
Seb's often seen chatting with Red Bull team principal Christian Horner or Mercedes' Toto Wolff. For Sebastian Vettel, rivalries do not extend beyond the racetrack. But what did Sergio Perez, the man he's allegedly replacing, have to say?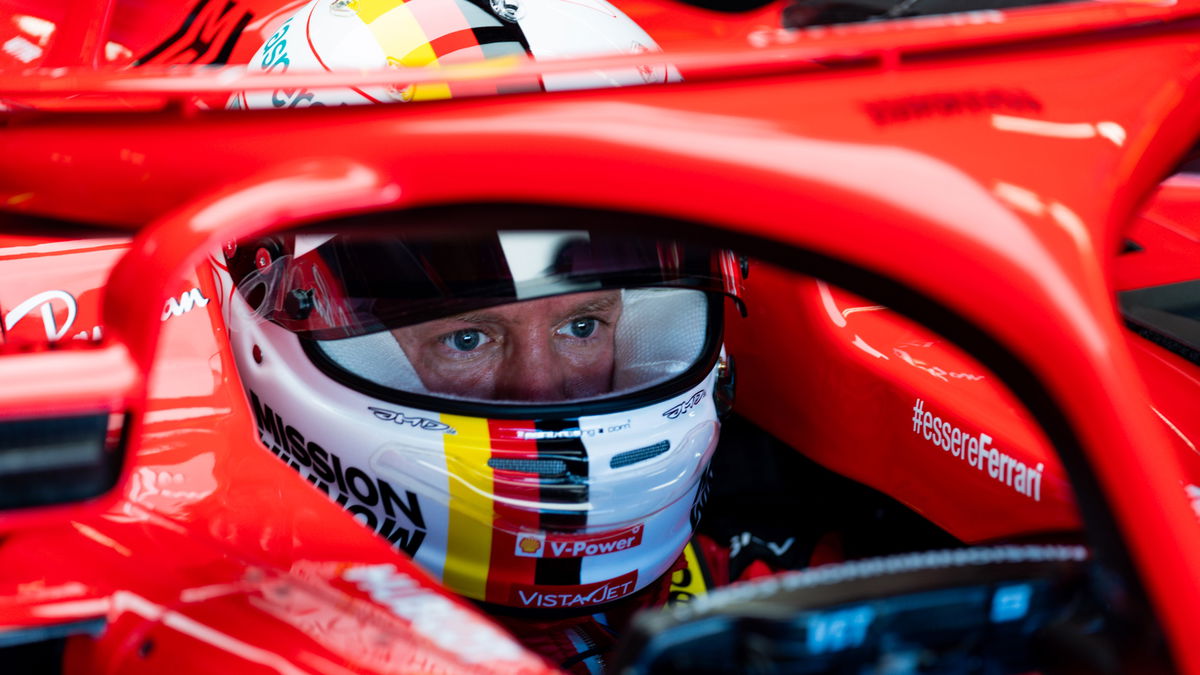 "I think everyone is free to do what they want, especially outside the racing. And the elbow with Lawrence? Nothing really to say. I don't make anything of it," said Perez.
Initially, reports surfaced, claiming Vettel's deal with Aston Martin was complete. However, there are other conflicting rumors suggesting Perez's sponsors could still salvage the Mexican's seat.
Perez, when quizzed about the rumors, didn't appear anxious. "Given that my position with the team looks quite secure – that's the feeling that I've been getting… and we want to continue as well.
"With the rumours of Sebastian, I think there is nothing I can do. What I've heard from the team is that we want to keep going, to continue, so I believe it's just a matter of time before those rumours can go away."
The F1 silly season is currently in the doldrums after an exciting few announcements. Will Spa bring in any changes?