Sebastian Vettel: Perez Losing Racing Point Seat 'Wasn't My Decision'
Published 12/21/2020, 12:04 AM EST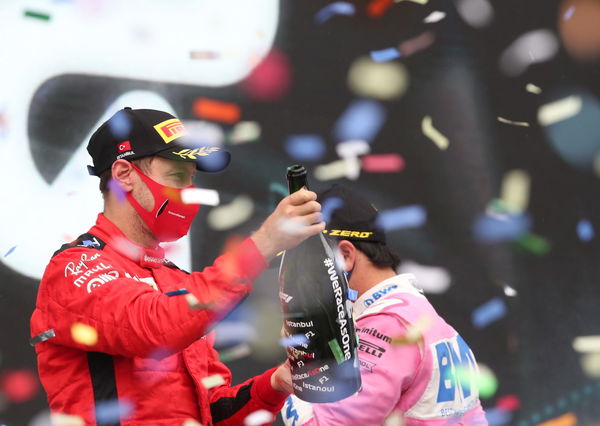 ---
---
Sebastian Vettel is an honest, astute, and hard-working individual. So when Ferrari informed him of their decision to not extend his stay with the team, he accepted it with dignity, however hard it was for him.
ADVERTISEMENT
Article continues below this ad
We can say the same thing for Sergio Perez with Racing Point, though the Mexican's axing was more brutal.
Despite some good performances from him in the middle of the contract, unlike Vettel at Ferrari, the management ended his stay beyond 2021 to accommodate Vettel himself. However, the German says he did not play any part in his sacking except making himself available.
ADVERTISEMENT
Article continues below this ad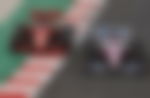 "That wasn't my decision," said Vettel. And yet there is no awkwardness between the two. In fact, they celebrated the Perez's maiden win at Sakhir together.
"Incidentally, I get along very well with Checo. After his victory in Bahrain, we clinked glasses together and even swapped helmets! I was happy for him. Because the first victory is always something special. Like me in 2008 with Toro Rosso in Monza," Vettel added.
When Vettel gave this interview, Sergio wasn't yet announced as a Red Bull driver. Vettel also opined that Pérez should find a new team because "nobody should let such a driver slip through their fingers".
Sebastian Vettel contemplated retirement recently
The Italian team informed Vettel of their decision in May. By then, almost every other major team like Mercedes and Red Bull was more or less settled. So, without a seat that could guarantee him a fair chance at winning the world title, he thought about hanging up his boots.
ADVERTISEMENT
Article continues below this ad
"Since I no longer had a future at Ferrari, the question immediately arose: What are you doing in 2021? And since the large cockpits were all occupied, I had to think for a long time. Of course, a resignation cannot be ruled out," Vettel expressed.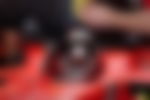 But after much introspection, he realized that the fire inside him was still burning bright, "I have come to the conclusion that there is still something slumbering inside of me. And that's how I got in touch with the new Aston Martin team," Vettel concluded as saying.
ADVERTISEMENT
Article continues below this ad
It is good to see the two veterans of the sport share mutual respect between each other. Hopefully, fans can see them going wheel-to-wheel at the front of the grid next season.