Sebastian Vettel Ramps up Preparations With Aston Martin F1 Factory Visit: REPORTS
Published 01/22/2021, 12:58 AM EST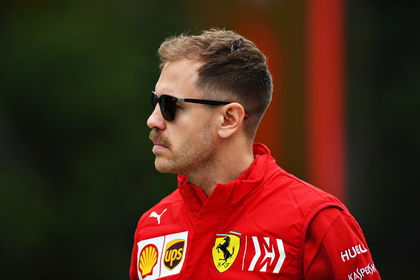 ---
---
As the 2021 F1 season gets closer, some drivers are taking the time to interact with their new teams. Of the lot, Sebastian Vettel is one of them who has ventured into a new chapter which will begin come the first race in March.
ADVERTISEMENT
Article continues below this ad
But, behind the scenes, the German driver can now take the time to adapt to his new surroundings. In addition, he would also meet the people he will work with over the course of the season.
According to the latest report by RTL, Vettel has visited the team's factory site close to the Silverstone Circuit. He has also apparently spent some time working on the Aston Martin simulator.
ADVERTISEMENT
Article continues below this ad
Sebastian Vettel also made the obligatory 'seat rehearsal'
The report stated, "Sebastian Vettel has paid a first visit to his new Formula 1 racing team, Aston Martin. According to RTL / ntv information, the four-time world champion stopped by the team's factory near the Silverstone circuit at the beginning of the week. Work was also on the program for Vettel." (translated from Google Translate)
"In addition to a first meeting with the engineers around Technical Director Andrew Green, Vettel made the obligatory seat rehearsal before climbing into his new work device for the first time – even if only virtually."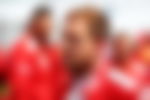 Naturally, Vettel has to transition himself after spending six seasons at Scuderia Ferrari. By investing time on the simulator, he has, at least virtually, taken the first steps towards acclimatizing to his new car.
"On Tuesday, according to RTL information, Vettel spent the whole day in the simulator to switch from Ferrari to Aston Martin," concluded the report.
Vettel's partnership with Aston Martin will be a topic of interest among F1 fans
ADVERTISEMENT
Article continues below this ad
Moving to a new team certainly has its own set of risks and challenges. Naturally, that also applies to Vettel at Aston Martin, who has a lot to prove in the upcoming season.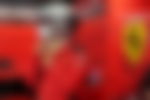 Clearly, the four-time F1 champion has not been at his best in the last couple of seasons. In a way, his fans will hope that Aston Martin's relatively better machinery revitalizes his performance.
ADVERTISEMENT
Article continues below this ad
Racing fans in general though will also be keen on seeing Vettel get back to his original self. Hopefully, then, this new chapter in his life will enable him to do just that.