Sebastian Vettel Reckons He "Will Be Forgotten Very Quickly" Following His F1 Retirement
Published 03/04/2021, 1:23 AM EST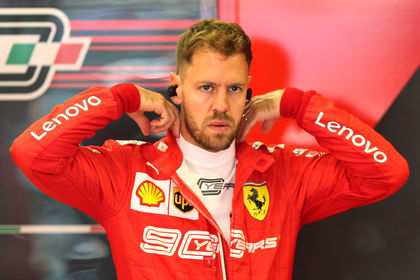 ---
---
Four-time world champion Sebastian Vettel is all set to welcome his 14th Formula 1 season as a full-time driver. Over the course of his decade-long presence, the German carved his way into the record books, and most of them are still yet to be broken.
ADVERTISEMENT
Article continues below this ad
Despite his mountainous F1 career, Vettel fell into the zone of criticisms after his horrendous farewell season with Ferrari last year. Yes, the car was terrible, but most fans rated the ex-Ferrari driver as average. Furthermore, they demanded Vettel to step out of F1 and make way for much younger talents.
Hence, Vettel felt that F1 forgets talents rather quickly. He further added that a driver can only be remembered if he manages to shine in his final couple of years on the grid.
ADVERTISEMENT
Article continues below this ad
What did Sebastian Vettel say?
As reported by Yahoo Sport, Vettel opined that he could be forgotten soon after his retirement from F1 despite securing over 50 wins and four world championship titles.
"I am pretty sure when I say goodbye to Formula One I will be forgotten very quickly. But that is OK. That is healthy. And that is why I am not too bothered about proving a point," the 33-year-old said.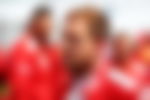 "[5-time world champion] Juan Manuel Fangio was very special. But if you ask a 15-year-old now who Fangio is, they wouldn't know."
Vettel did have a tough F1 season with the Reds last season, but it would be extremely unfair to judge a driver by that one specific year.
The German holds a fair share of records in F1 including most poles, most race wins, and most podiums in a single season. He also holds the record for the youngest world champion, which he set back in 2010, at the age of 23.
F1 moves quickly: Vettel
There have been quite a lot of incredible talents who have been a part of the Formula 1 grid over the years. And of course, there are a few who are still persisting under the limelight for their breathtaking on-track performances – Ayrton Senna, and Niki Lauda for instance.
However, most of the drivers somehow fall into the darkness the moment they step out of the sport, and Vettel could be one of them.
But is the Aston Martin driver worried about that?
Well, no.
Vettel is pretty much aware of how Formula 1 works and is ready to be left unrecognized following his retirement.
"F1 moves quickly and you are always judged on your last couple of results. In my case, you can have more than 50 wins and people think you are just average. But that is how it goes," Vettel said.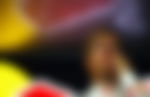 It has been a tough couple of seasons for Vettel, but the 2021 season could turn his fortunes around. With a fresh start ahead with Aston Martin, the German is looking set to reignite his older form, the one F1 witnessed in the early 2010s.
ADVERTISEMENT
Article continues below this ad
Moreover, the British team have been climbing up the constructor's table quite rapidly over the years. So, who knows? They could turn up as the biggest threat to defending champions, Mercedes, soon.
Overall, will Aston Martin's comeback into F1 proves to be the right choice? Will Sebastian Vettel rub off the 'average driver' tag with a stellar phase at AMR? Only time will tell.
ADVERTISEMENT
Article continues below this ad