Sebastian Vettel Responds to Rival Fernando Alonso's Recent Heartwarming 'Privilege' Comment
Published 08/18/2021, 12:22 PM EDT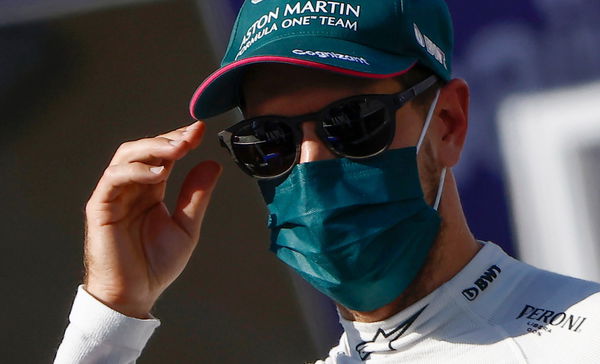 ---
---
During the dominant years in F1 with Red Bull, Sebastian Vettel primarily faced threats from one driver – Ferrari's Fernando Alonso. This unsurprisingly spurred a rivalry among the duo, which led to constant wheel-to-wheel battles and close fights to the titles between the years 2010 and 2013.
ADVERTISEMENT
Article continues below this ad
However, despite the media hyping up the rivalry to an extent, Alonso recently claimed that his respect for Vettel is over the roof. The Spaniard further considered driving on the same grid as Vettel a huge privilege. Now, only a week after Alonso's heart-warming comments, there is finally a response from the German.
What did Sebastian Vettel say?
ADVERTISEMENT
Article continues below this ad
As reported by Marca, Vettel revealed that he was smiling inside the cockpit during the first race of 2021, as he had just realized the fact that Alonso was all set to join him on the grid after over three years.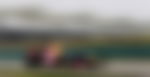 "I enjoy racing against him. In the first race of this year, when Fernando returned, we had a wheel-to-wheel battle. And I was in the cockpit smiling because I am looking forward to seeing more this year," he said. "And I think we have already had some. I think that I always enjoyed fighting against Fernando. 
"At the Hungaroring in 2003, I was in front of the television and I remember watching him. I think his talent is undoubted, his skills on the court are among the greatest that this sport has seen," Vettel added. (Translated via Google Translate)
Alonso did something impossible: Vettel
The former Red Bull world champion opened up about a task Alonso managed to pull off which he had felt was impossible – beating racing legend, Michael Schumacher.
"Alonso did something that I thought was impossible to do, which was to beat Michael. Because, when I grew up Michael was the best, number one. And he seemed impossible to beat and Fernando started to beat him. So, I think he was a great achievement," he said.
ADVERTISEMENT
Article continues below this ad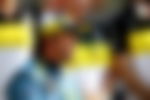 "And, obviously, he has had a long career and in many different cars. So I consider it a pleasure to race alongside him and fight him on the track."
Overall, the two rivals are back on the same grid. And there are solid two seasons of Vettel-Alonso action to look forward to.
ADVERTISEMENT
Article continues below this ad
But being stuck in the mid-field, can we ever re-live the moment of Vettel and Alonso battling each other for the world championship in the future? Only time will tell.
Watch Story: Biggest Pitlane Mishaps Featuring Hamilton, Raikkonen & Verstappen